Man attends 'his' burial ceremony on leaving jail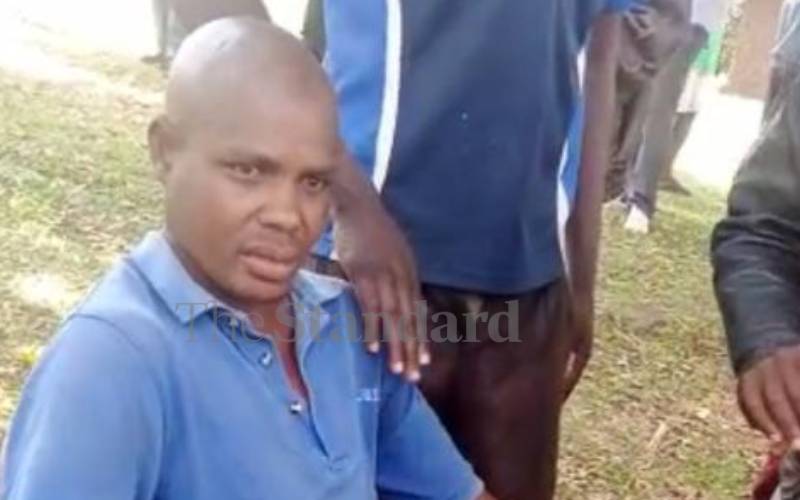 A man jailed for two months returned home only to find his family about to bury a body presumed to be his.
A section of residents of East Kamagambo in Rongo, Migori County who saw him walking home where family and friends were finishing up with the burial arrangements, ran away thinking it was a ghost.
Fred Ochieng who had completed his jail term after failing to pay a Sh10,000 fine for breaking traffic rules was shocked at the turn of events and demanded to know whose remains were about to be buried.
The family took about 30 minutes before they gathered the courage to move closer and confirm if it was him.
Ochieng, a boda boda rider in Rangwe was arrested on April 30 and on the same day his family reported that he was missing.
"On that day, I picked a customer from Rongo town to Rangwe and upon reaching a roadblock at Rangwe, police arrested me," he said.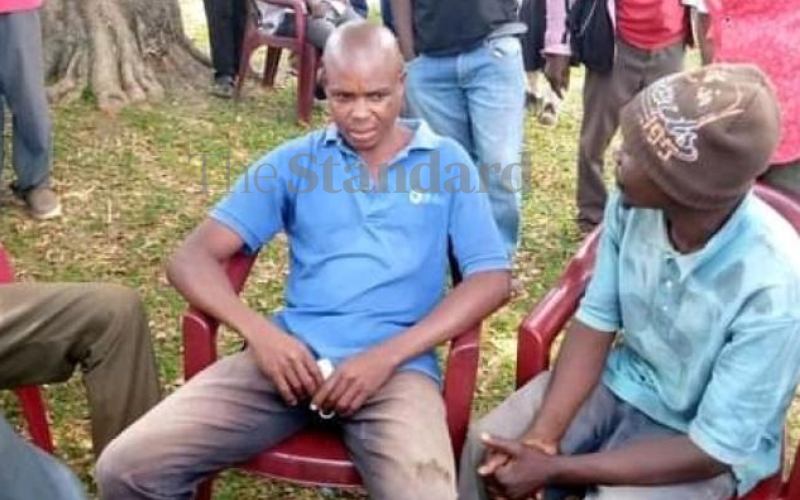 Ochieng spent the weekend in police custody and was arraigned before a magistrate in Homa Bay where he was charged with the offences of not having an insurance and driving license. He was slapped with a fine of Sh10,000 or a jail term of two months.
He said he did not have a phone which made it difficult to contact his relatives and tell them of his whereabouts.
And unable to pay the fine, Ochieng was sent to prison on May 3, 2021.
"I was taken to Homa Bay County's prison and was released on Friday, after which I was given fare by the prison authorities to go home," Ochieng said, adding that nobody visited him in prison because they did not know where he was.
He narrated that on his way home, a boda boda rider told him that his relatives had picked some remains thinking it's him and were about to bury them.
The remains were taken from Rosewood Mortuary and the family was planning to go on with the burial arrangements on Saturday and bury him yesterday (Sunday).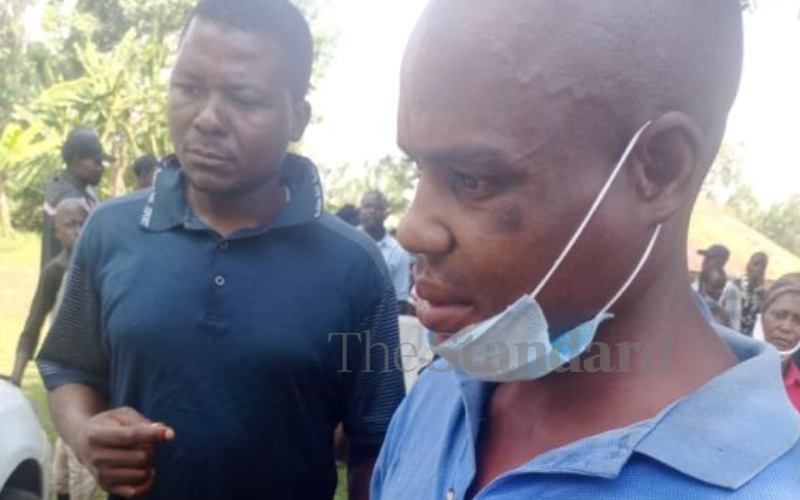 At his home, cows and goats had already been bought as final arrangements were being done ahead of the burial.
The family upon searching for Ochieng in vain were satisfied that a body found in a sugarcane plantation by workers last week was his.
They insisted that they had to bury the body despite police saying that it was to undergo a post-mortem examination to ascertain if it was Ochieng.
The burial arrangements have since been called off.
"We are now happy knowing that our kin is alive. We will no longer be burying the remains we found," said Erick Omondi, his brother.
Omondi added that they will have to conduct some cleansing rituals to drive away any bad spirits.