Calls for probe into collapse of Assembly building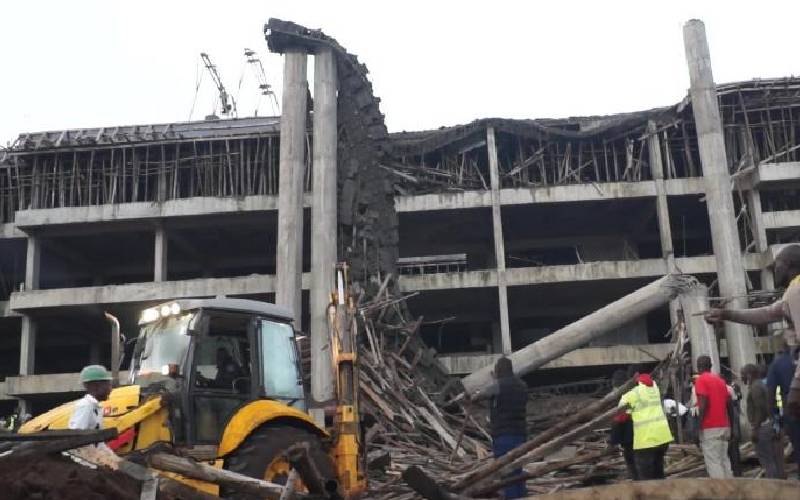 The Nyamira County Assembly leadership has called for an investigation into the cause of the partial collapse of a building under construction at the county headquarters.
10 construction workers were injured after the building collapsed on Thursday evening. Yesterday morning, three people in critical condition were still admitted at Nyamira County Referral Hospital.
Nyamira Governor Amos Nyaribo visited the scene and called for calm, while Assembly speaker Moffat Teya said the incident was unfortunate, noting that the County Assembly is constrained for office space.
"We task the Department of Public Works, particularly the project management and the entire team of engineers together with the contractor to expeditiously investigate and give a comprehensive report on this matter," he said.
The collapsed project was the proposed County Assembly headquarters.
At the time of the collapse, construction had reached the fourth floor. In the last Audit General Report, it emerged that the assembly had awarded a contract to M/S Jetta Builders Limited, the main contractor, for the construction of a six-floor office block at a sum of Sh367 million.
The contract was to run for 156 weeks starting on June 13, 2018, to June 13, 2021.
Physical verification on the progress of the project carried out in October 2019 revealed that Sh44 million had been paid, however, the building was behind schedule for six months.