Nairobi-Kisumu passenger train services back on track after 16 years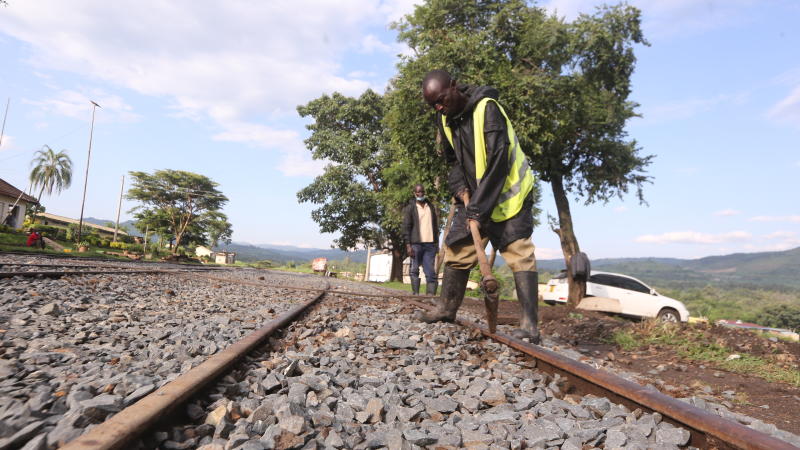 Railway services between Nairobi and Kisumu will resume following completion of rehabilitation works on the Nakuru-Kisumu line.
President Uhuru Kenyatta and ODM leader Raila Odinga are expected to officially launch the services this weekend, a move that has excited residents.
The Nairobi-Kisumu railway line became dormant 16 years ago, affecting small-scale businesses in the area.
Kenya Railways Corporation (KRC) managing director Phillip Mainga said KRC repaired the vandalised lines for operations to resume.
Already, 120 people have been engaged to repair the old line from Fort Ternan to Kisumu.
But sources confided to The Standard that the challenge now is to maintain the revamped railway lines.
Mainga, Chief of the General Staff Robert Kibochi and KRC engineers recently boarded the train for a test ride from Fort Ternan to Kisumu. The old lines were fixed by Kenya Defence Forces.
The government decided to contract KDF to rehabilitate the 216-kilometre railway at a cost of Sh3.7 billion, then hand it over to KRC.
Mainga noted resumption of rail cargo transport will boost business in the region.