Three fishermen arrested after death of colleague in Lake Victoria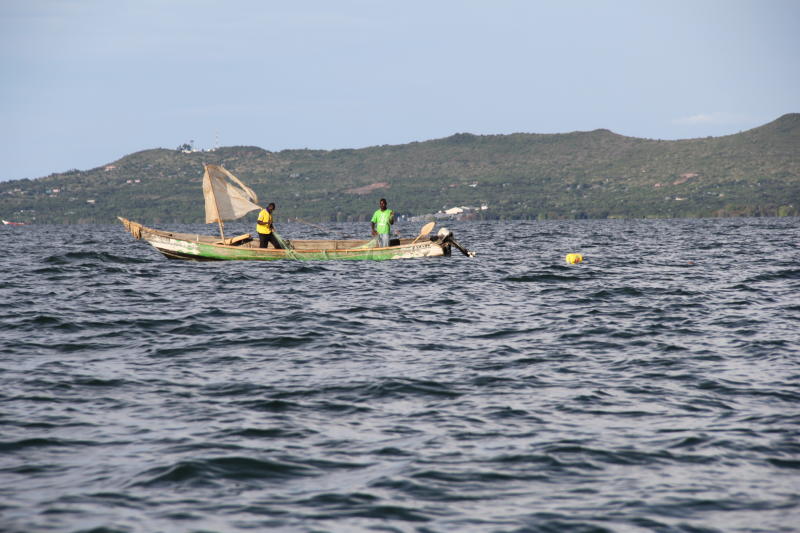 Three fishermen have been arrested in Homa Bay County in connection with the death of their colleague.
The fishermen who hail from Wadiang'a beach in Suba sub-county were arrested Monday morning and detained at Sindo police post.
Dancun Omondi alias Nelly met his death on Saturday night while in the company of his colleagues who were on a fishing expedition.
The four fishermen had left Wadiang'a beach and went fishing near Takawiri Island in the neighboring Suba North sub-county.
According to the Secretary of Wadiang'a Beach Management Unit Collins Ochieng', Omondi disagreed with one of the three fishermen and ended up fighting.
"The fishermen said Omondi slipped into the lake while exchanging blows with the colleague," said Ochieng', adding that the fishermen went into the lake when they were drunk.
"I think they were acting under the influence of alcohol which is rampant in our beaches," Ochieng' said.
Omondi's body is yet to be retrieved.
Suba Sub-county Police Commander Antony Njeru said the three men have been detained as police probe the matter.
"We don't know whether they killed him and dumped his body in the lake or the fisherman drowned after slipping from the boat as they say," Njeru said.
Njeru said he will hand the suspects to his colleagues in the Mbita Sub-county where the incident occurred.