EACC seeks to seize Migori Governor Okoth Obado's Sh73m assets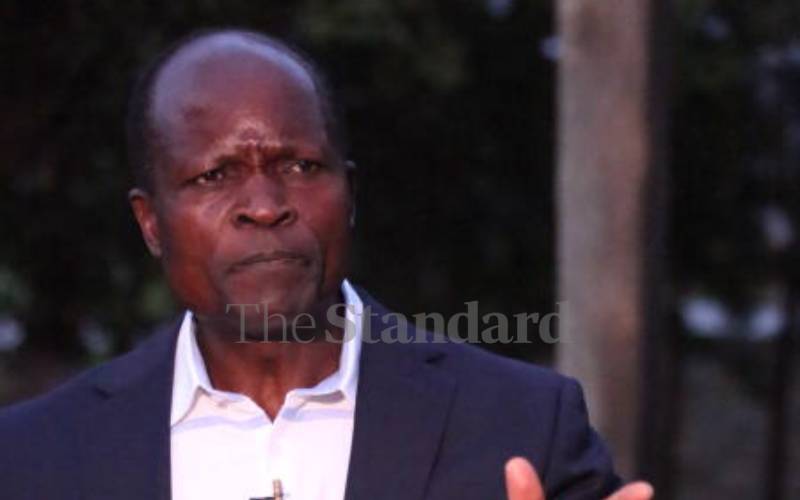 Migori Governor Okoth Obado is in trouble again after the anti-graft agency moved to seize his assets worth Sh73 million purchased using funds they claim were embezzled from his county government.
Ethics and Anti-Corruption Commission (EACC), in a suit filed at the High Court, claimed Obado and his proxies took millions of shillings from the county government and used Sh73,474,376 to purchase a home in Lavington, two vehicles and pay college fees for his children.
EACC named Obado, his four children – Evelyne Odhiambo, Dan Achola, Scarlet Susan and Jerry Zachary–, businessman Jared Oluoch Kwaga and his 13 companies as beneficiaries of the money allegedly stolen from the county government which the commission seeks to recover.
The commission, through lawyer Culent Simiyu, alleged that the governor and his proxies colluded and devised a scheme to misappropriate funds from the county government by registering 16 companies to secure contracts after which Obado got his shares as kickbacks.
"Our investigation established that the governor, in abuse of his position and in conflict of interest, amassed assets valued at Sh73,474,376 procured with proceeds of contracts with the County Government of Migori which were fictitious or otherwise procured irregularly," said Simiyu.
He said out of the total amount, Sh38 million was wired to Obado's children for their university tuition fees and upkeep, and a portion of it used to purchase two Land Cruiser vehicles registered in the name of his daughter.
The commission said they traced the remaining Sh34 million to Kenya Power Pension Fund for purchase of the house at Loresho Ridge House in Lavington, Nairobi, with the lease agreement registered in the name of Kwaga but the rent is being paid to Obado's daughter Evelyne.
EACC wants Obado, his children and his proxies compelled to forfeit to the State the house and the two luxury vehicles, claiming that they are proceeds of crime acquired through funds stolen from the County Government of Migori.
According to EACC, financial investigations of the bank statements of accounts operated by all the listed companies revealed a money laundering scheme. "The transactions showed huge cash withdrawals and several wire transfers from the respective bank accounts to Kwaga for onward transmission to the governor indirectly through his children and for purchase of the properties," said Simiyu.