Gold miner killed as floods displace 300 residents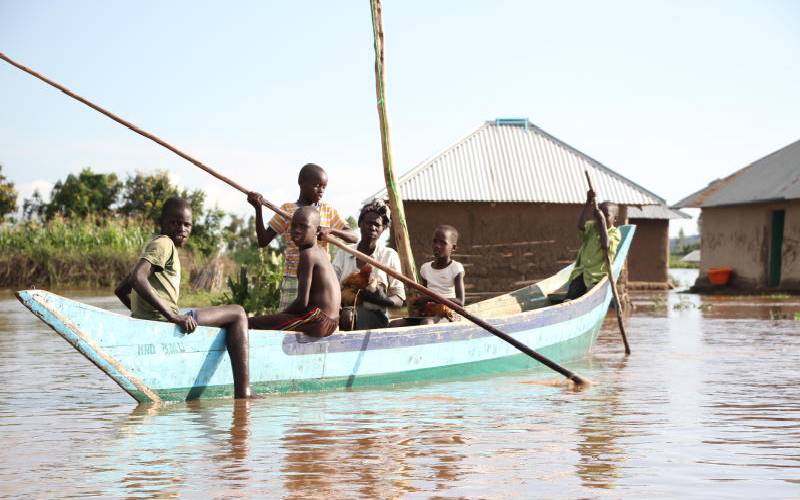 A miner has died and 300 families were displaced by floods following heavy rains that have hit Migori County.
Most of those affected are from North Kadem ward in Nyatike sub-County. They are currently camping in schools and churches.
The victims said they have also lost property, including livestock, that was swept away by floods.
West Kanyuor chief Philip Opolo said flooding got worse after Migori and Kuja rivers broke their banks, and expressed fears more people will be displaced.
He said a gold miner, identified as George Oriedo, died on Monday evening after walls of a mine in Mikeyi collapsed on him.
Witnesses said Oriedo went into the mine soon after the rains had stopped then the accident happened.
"The walls of the mine had been weakened by the water. They collapsed and he suffocated," Jared Nyakie, a head teacher at Ndemra Primary School, said.
"The floods have affected livelihoods. We are appealing for relief food to feed those affected," chief Opolo said.
He added that the floods have not halted the construction works of a Sh1.7 billion road in the area.
Engineers working on the 42-kilometre Masara-Sori road have however been forced to seek government approval to redesign a section of the road, around North Kadem ward, that is affected by the floods.
Nyanza Regional Commissioner Magu Mutindika said 25 kilometres have been turned into bitumen standard road. The remaining 17 kilometres will form part of what would be redesigned.
"The area has been affected by floods and this has forced the contractor and government engineers to seek approvals to redesign that part of the road," Mutindika said.
He said the redesigned road will see flood waters escape through culverts. "The works will include diversions and more gravelling in affected areas," he said.