Woman dragged on tarmac by county askaris moves to court
The woman who was captured on camera being dragged on the tarmac by Kisumu County enforcement officers will sue the county government and individual officers.
Beatrice Magolo, through a constitutional petition, will be seeking to have the High Court declare that her rights were violated during the incident.
Ms Magolo has settled on city lawyer and activist Joshua Odhiambo Nyamori to pursue what she termed as blatant damage of her dignity.
By yesterday afternoon, Magolo and Nyamori had a long meeting with the Federation of Kenyan Women Lawyers, Independent Medical Legal Unit and Kenya Human Rights Commission to draft the petition ahead of its filing today.
According to Nyamori, they will be seeking to have the court declare that Magolo's constitutional rights were violated even as she suffered bodily harm.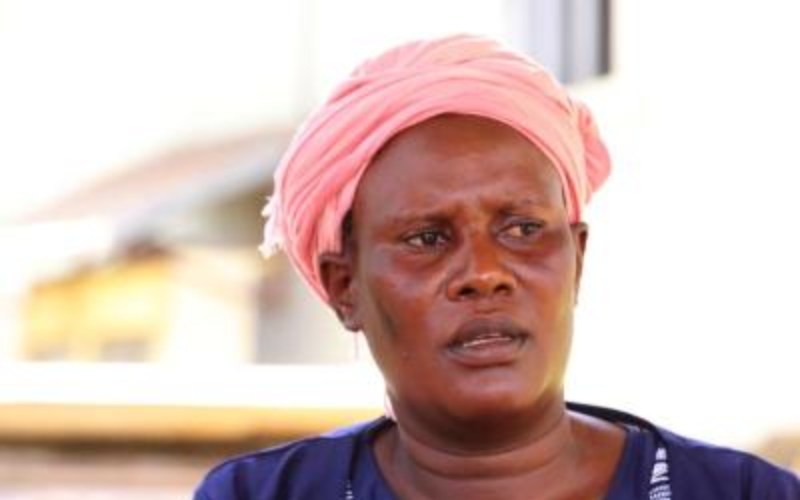 "The reason we have taken the route of the constitutional petition is that some rights issues under the Bill of Rights are involved. To enforce rights, we have to go to court through a petition," said Nyamori.
He said they will also be following up with the police to ensure that the county askaris who participated in the act are charged. "We are also going to engage the county government because what happened was an exhibition of systemic failure," said Nyamori.
Take a quick survey and help us improve our website!
Take a survey
When The Standard caught up with Magolo yesterday at the Jaramogi Oginga Odinga Teaching and Referral Hospital where she had gone for a checkup, she appeared to be in pain, struggling to walk from one consultation room another.
"I was advised to spend at the ward but I could not be given the situation back at home. I was treated and my lawyer bought me some drugs as advised by the doctors, but I am still in pain," said the mother of four.
She dismissed rumours that she had abandoned the matter after the county pledged to offer her a stall at Chichwa market.
"I was informed that I would be allocated a stall and that I would be given some medical assistance. I am yet to set my eye on both. But that has nothing to do with me getting justice for what happened."
The woman has been a hawker since she was a teenager, helping her mother to sell vegetables and cereals at the Kibuye Market. Magolo said she took over from her mother and has been engaged in the business whose proceeds she uses to raise her children until the recent spate of demolitions in Kisumu town robbed her of her stall at Kibuye.
"This means we had nowhere to sell our wares and have been moving around town to at least earn a living," she said.
And as Magolo heads to court, Kisumu City Manager Abala Wanga confirmed the suspension of four enforcement officers said to have been involved in the incident, saying investigations are on to find out the truth.
But the county held to its earlier statement that Magolo had clung on the county vehicle as the driver sped off to escape from a surging mob that had started to pelt them with stones.