Families cry for justice after fatal shooting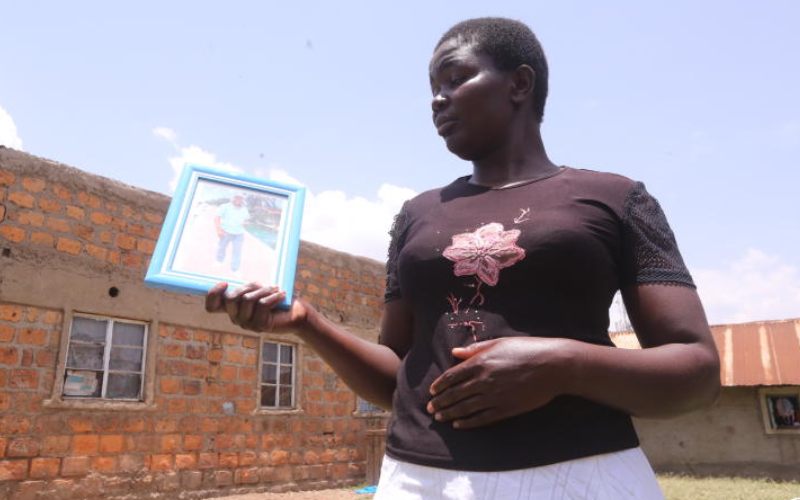 When Jared Ouma, a matatu driver at Kisumu Bus Stage left for work on Friday morning, his family was expecting him back in the evening as usual.
On the fateful day, his wife Quinter Apondi, a housewife, was going about her household chores as usual when at around midday she received a phone call.
It was a strange number. At first, she was reluctant to pick it.
"I wondered, who is this strange caller at this time of the day. I was very busy with my domestic chores," Apondi narrates.
Nonetheless, she gathered courage and picked the call.
The caller spoke in a tone heavy with sadness. Then came the bombshell.
"'I am sorry your husband has been shot dead,' the caller said. My mind could not process the information. Shot by who? And where?" she wondered.
Her husband was one of the two people who were killed when a man snatched a pistol from a policeman and randomly shot at people at Kisumu Bus Stage on Friday. Four people were seriously injured.
Dreadful call
When the call ended, she was shocked and confused. She tried to call her husband's number but the phone went unanswered.
She quickly put on her shoes and ran outside for a boda boda to rush her to the bus stage. When she got there, she was told the body had already been taken to Jaramogi Oginga Odinga Teaching and Referral Hospital mortuary.
Take a quick survey and help us improve our website
Take a survey
"I still could not believe my husband was no more until I got to the mortuary," she says.
Her husband who was 47 years has left her with three children in Form One, Grade Four and Grade Two.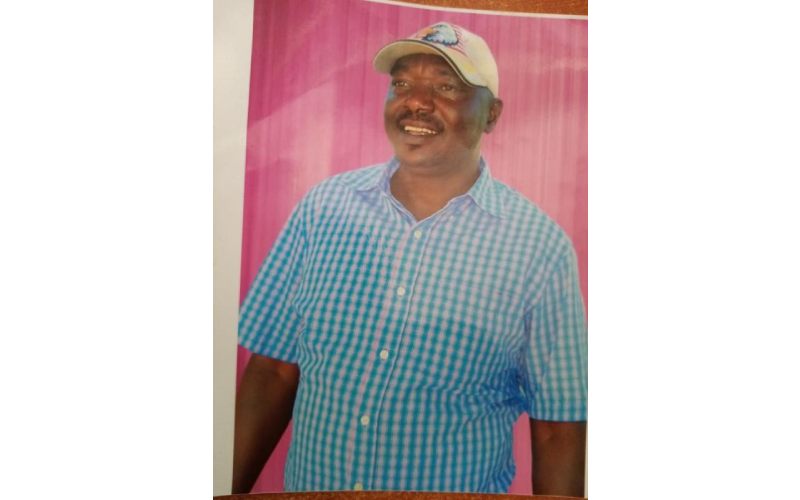 The story is the same for the second victim Martin Wasonga.
Wasonga's nephew, Maurice Opiyo, recalls receiving the news via social media.
Opiyo says his uncle has left behind an expectant wife.
With the lives of their kin ended abruptly, the affected families now want justice.
Opiyo says circumstances surrounding death of their kin are unfortunate and worrying.
He wonders how a civilian can snatch a trained police officer a gun and shoot aimlessly without being overpowered in good time.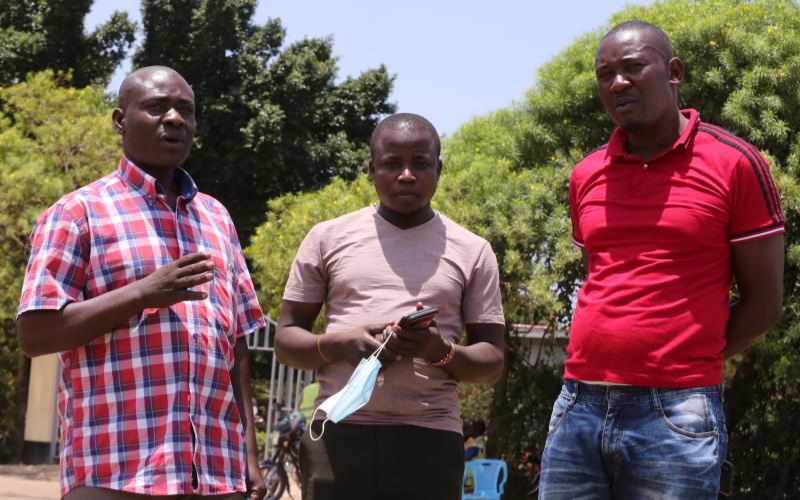 Four people who were injured in the incident are admitted to the Jaramogi Oginga Odinga Teaching and Referral Hospital and a private hospital with gun wounds.
One of the people injured is a policeman and he is receiving treatment at a private hospital.
The suspect, who was later cornered and lynched by a mob, snatched a pistol from a traffic police officer on the busy Kisumu/Kakamega road.
Shooting aimlessly
He then dashed off with the pistol, shooting aimlessly to scare off the officers chasing him.
Kisumu Central Police boss Peter Kattam said the injured police officer was rushed to hospital.
The suspect ran out of bullets while fleeing and was cornered by an irate mob who stoned him to death.
Police sources say detectives are pursuing two more accomplices said to have been with the suspect.