Businessman Don Bosco Gichana, two others released on Sh15,000 bail each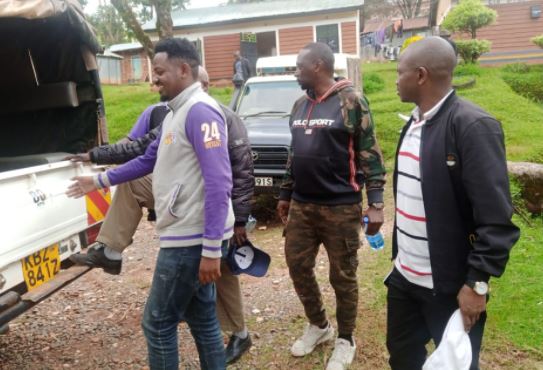 Three people who were arrested yesterday during the Kiamokama by-election in Kisii have been charged with uttering offensive words.
The three; businessman cum politician Don Bosco Gichana, a former Kisii Deputy Governor Joash Maangi's staff Dalfant Nyatige and another man identified as Moenga were arrested on Thursday morning alongside UDA candidate Nyakerimba Nyandusi in the by-election.
They appeared before the Ogembo Law courts and were each released on a Sh15,000 cash bail or bond of Sh30,0000.
They were booked at Ogembo Police station where they spent the night.
Several people were injured during the polls, in which ODM candidate Malachi Matara was later declared the winner.
The UDA party Candidate Nyandusi came a distant sixth with 491 votes.
On Friday, Kisii Deputy Governor Maangi said the election was not conducted in a free and fair manner and blamed the police for using excessive force on UDA party supporters.
"There was so much voter bribery, intimidation, and hooliganism. One wonders if this was necessary," he said.