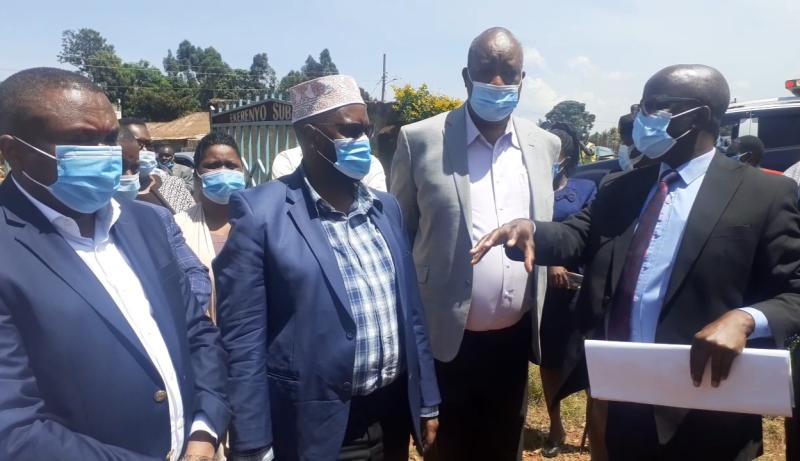 President Uhuru Kenyatta has commissioned projects in Nyamira in honour of the late governor John Nyagarama.
Governor Amos Nyaribo said the projects are contained in the memorandum which Nyagarama planned to hand over to the president when he visited Nyamira on October 21, 2020.
The county chief and local leaders prepared the memorandum, which was to be read to the president when he commissioned the Chepilat-Ikonge-Chabera Road at Ikonge Primary. However, Nyagarama did not present it after he was heckled by the crowd.
Two months later the governor died and Uhuru asked county leaders to trace the memorandum and hand it to him for action.
Read More
Ten days ago, Nyaribo led a delegation of county leaders to State House in Nairobi where they presented the memorandum to the president and discussed development matters.
On Wednesday, Uhuru sent a delegation of top government officials to the county to kick-start implementation of the projects. The delegation was led by Sports Chief Administrative Secretary Hassan Noor Hassan, Sports Kenya Chairman Fred Muteti and Nyamira County Commissioner Amos Mariba.
Hassan said they inspected the grounds where the projects will be implemented.
"We came here on behalf of the president to check the project site before works begin. The projects will be done in the shortest time possible," the CAS told residents at Ekerenyo during a tour of the sub-county hospital, which will be upgraded at a cost of Sh100 million.
The county will also benefit from two stadiums.