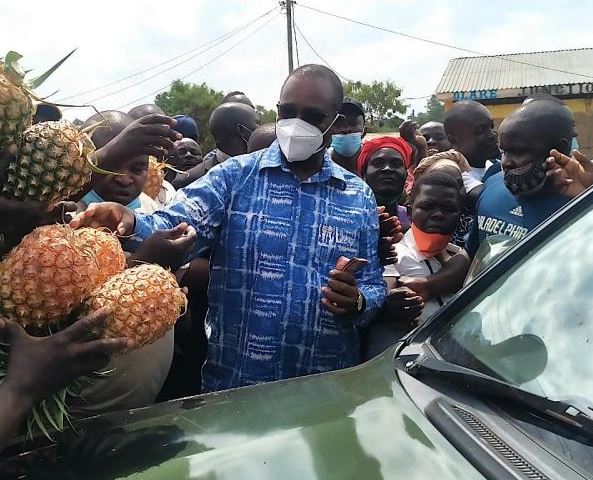 Former Nairobi Governor Evans Kidero has hit the ground running after he announced that he is in the race to succeed Homa Bay Governor Cyprian Awiti.
In the past two days, Dr Kidero has held meetings in Kasipul Kabondo, Ndhiwa, Rangwe and Karachunyo where he also campaigned for the Building Bridges Initiative (BBI).
The former governor, who called for sober campaigns during his talks with opinion and religious leaders, backed ODM leader Raila Odinga's push for a rotational presidency.
"It should be anchored in the Constitution like in Switzerland," said the former county chief who lost his re-election bid in 2017.
Kidero also hosted Council of Governors chairman Wycliffe Oparanya at his home. "We urge our people to avoid abuse as we campaign for the BBI. Simple minds discuss people but great minds discuss ideas. We should not entertain leaders who abuse others," he said.
But while Kidero's candidature appears to have caused a stir on the ground and in social media with debate focused on the wealth on display courtesy of the high-end cars in his convoy, other aspirants are not leaving anything to chance.
Although the General Election is more than a year away, politicians eyeing the seat have stepped up grassroots campaigns to endear themselves to voters.
Woman Representative Gladys Wanga recently met residents in Ndhiwa constituency and insisted that she is the best person for the job.
Prior to Kidero throwing his hat into the ring, Ms Wanga appeared to have a head start as she traversed the county to roll out development projects, which included grants for small-scale traders known as 'abedo'.
Constitutional reforms
She also launched water projects and pushed for the constitutional reforms contained in the BBI report.
Other aspirants eyeing the Homa Bay seat include Deputy Governor Hamilton Orata, County Secretary Isaiah Ogwe, ODM national chairman John Mbadi, former Kasipul MP Oyugi Magwanga, businessman Jared Otieno and Kenya Union of Post Primary Education Teachers Secretary General Akelo Misori.
Winning the ODM nomination ticket will be the priority for the aspirants in a region where party leader Raila enjoys massive support. And with clan and regional politics expected to take centre stage, the contenders are also scrambling for endorsement by elders in the hopes of consolidating key voting blocs.
Last week, a group of elders from Rangwe endorsed Wanga in her absence. In a statement read on their behalf by Luo Council of Elders vice-chairman George Mijumbe, they said the MP has what it takes to lead the county.
"We are aware that there is another candidate from Rangwe who is also eyeing the seat, but we have settled on Wanga due to her development record," said Mr Mijumbe.
Wanga yesterday dismissed reports that she is quitting the gubernatorial race to vie for the Rangwe parliamentary seat. The legislator spoke during a women empowerment programme at Riat village in Ndhiwa constituency.
"I have made enough consultations with stakeholders and concluded that I am running for the Homa Bay gubernatorial seat. This decision is what made the elders endorse me last week," she said.
Mr Otieno said time has come for a young person to lead the county. "It is good to compete fairly but let my fellow gubernatorial aspirants prepare for stiff competition from me."
Mr Orata also expressed confidence that he would step into his boss's shoes after his exit in 2022. "There is nobody closer to this seat than me. Let the right time come."
Clan politics are expected to play out in a bid to win over all parts of the county. But it is still too early to tell if 'negotiated democracy', which dominated the 2013 and 2017 elections in the region, will also feature in the ongoing campaigns.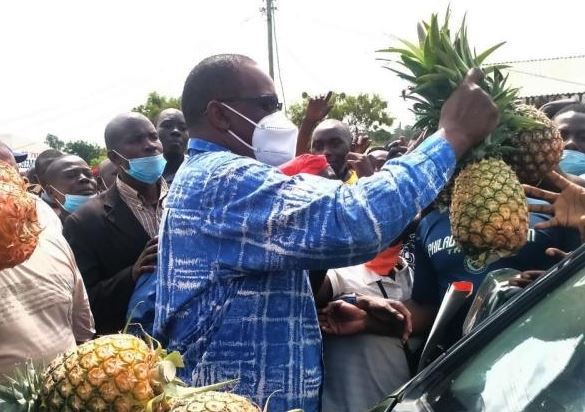 Negotiated democracy
Under the agreement, the larger Rachuonyo comprising Karachuonyo, Kasipul and Kabondo was handed the governorship, Suba was given the Senate seat, Rangwe got a Women MP and Ndhiwa took the deputy governor slot.
According to Lake Basin Development Authority chairman Odoyo Owidi, who has been tipped to take a shot at Kasipul parliamentary seat, clan politics will be crucial in the gubernatorial race.
"Rachuonyo will decide who becomes next Homa Bay governor," said Mr Owidi.
Some analysts and residents, however, say aspirants' development track record will be the major determinant because they all have strong CVs.
Kidero is banking on his record as the pioneer governor of Nairobi while Mr Magwanga, who is making his second attempt for the seat, hopes his record while serving as Kasipul MP that saw him rated among the best MPs in managing the Constituency Development Fund, will push him over the top.
The political ambitions of these ODM stalwarts and Raila allies, however, will give the party leadership a headache. Mbadi and Wanga hold key party positions, which could further complicate the selection process.
[Additional reporting by James Omoro]