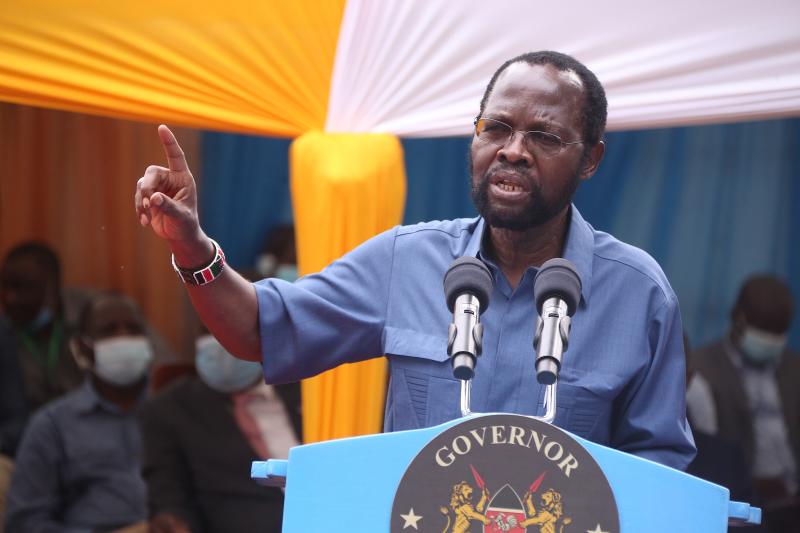 Kisumu has drafted a new urban spatial, physical and land use development plan to help manage its growth.
The plan aims to guide, regulate and coordinate the development of new infrastructure in the city, including new bus parks, drive and walk ways, housing, tourism, land use and public service in the next 20 years.
According to acting City Manager Abala Wanga, the plan entails a framework to accommodate new growth and development of existing growth nodes.
"The new urban spatial planning strategies have the power to positively transform the lakeside city and promote economic growth, social development, environmental sustainability and resilience," said Wanga.
Read More
The plan was prepared by Groupe Huits Consultants, who yesterday handed over the report to city management authorities for action.
It comes hot on the heels of preparations for the November 2021 Africities conference to be held in Kisumu.
Wanga said urban planning will foster land value and improve productivity, generating capital gains, which can be captured and shared as public revenue and investment.
"The new spatial plan entails policies which have been agreed upon by stakeholders in line with Article 10 of the Constitution and will be a major milestone in the growth of the city," he said.
Over the last 10 years, Kisumu County has continued to witness rapid population growth, which has resulted in traffic congestion.
"As more people move to the edge of towns and city, traffic congestion may get worse, taken in consideration with surging population," said Wanga.
The urban population has risen from 482,327 in 1979 to 1,155,574 currently, going by the last year's census.
County authorities admitted that the growing population trend has exerted pressure on the available resources and social amenities.
Governor Anyang' Nyong'o said the growing population has necessitated fresh planning.