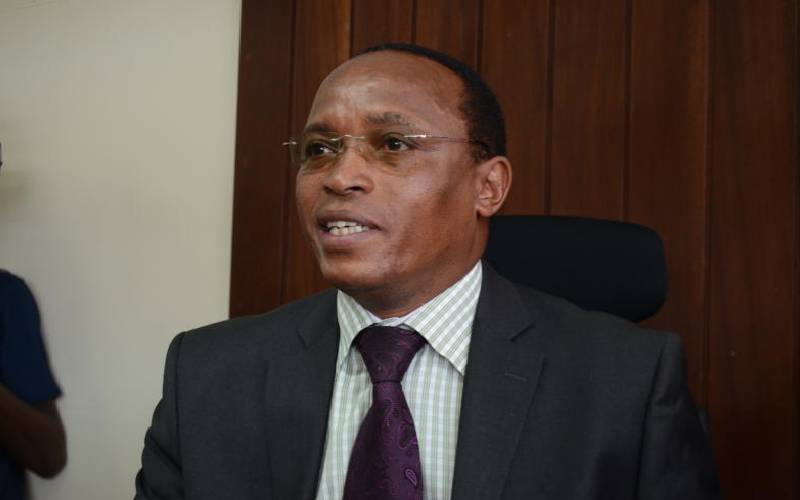 The Employment and Labour Relations Court has reinstated three members of Homa Bay County Public Service who were sacked about a year ago.
The court sitting in Kisumu concluded that the three board members namely, Daniel Ogada (chairman) Collins Agutu (Secretary) and Tobias Odundo (member) were removed from office irregularly.
Trouble began in the board in November 2019 when the county assembly recommended to Governor Cyprian Awiti to sack the three.
Read More
Dissatisfied with the sacking, the trio moved to court to challenge the decision.
In their petition, they had listed the county assembly, the county government and the governor as respondents.
On Friday, Justice Nduma Nderi ruled that the sacking of the three was against the law.
In his judgment, Nderi faulted the county assembly for commencing removal of the board members without any in accordance with the law.
"The authority of the county assembly to start removal of the public service board members only comes into operation upon a person presenting a petition. The unilateral decision by the assembly to proceed with the removal violated the petitioners' right to administration of justice and fair trial," Nderi ruled.
He also ruled that the county government and the governor lack authority to discipline or remove the members of the county public service from office.
The county government and the governor have also been barred from appointing anybody to replace the three board members.
"The respondents, their agents or servants are barred from removing the petitioners from office," the Judge ordered.
The court also issued a permanent injunction restraining all the respondents from blocking the three from accessing their offices.
"The respondents are also barred from taking away the trio's vehicles, tools of trade, staff or in any way interfering with their efforts in exercising their duties as members of the public service board," Nderi ruled.
The three are now expected to join their colleagues who were appointed after their alleged removal. The three include Elijah Kodo, Lawrence K' Oteng' and Sarah Nekesa.