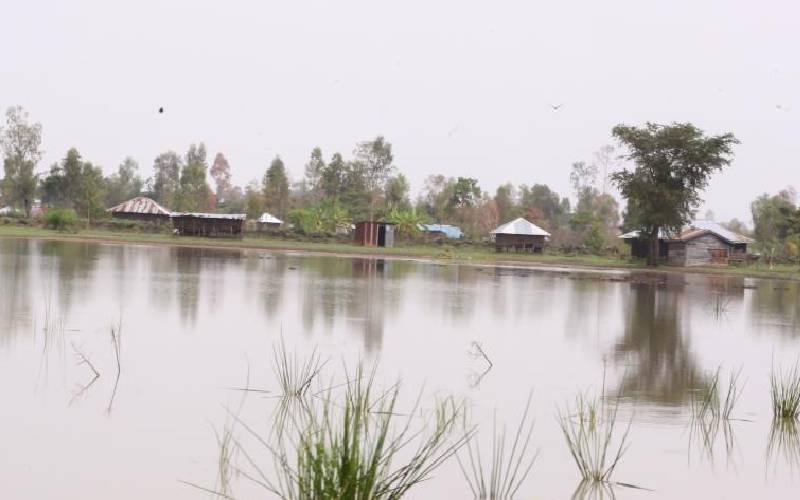 Fear has gripped fishermen in Lake Victoria after their three colleagues went missing two weeks ago.
The fishermen from Ringiti island in Mbita Sub County have never been seen since they left the island for a normal fishing expedition.
They are Kennedy Omondi, 38, Brian Juma, 22, and William Otieno, 28.
It is reported that the fishermen went fishing near the border of Kenyan and Tanzanian waters.
Read More
However, efforts by their colleagues from Ringiti to trace their whereabouts have been unsuccessful.
Only remains of their fragmented boat have been seen near Goziba Island in Tanzania.
This prompted a team of Beach Management Unit (BMU) leaders from Kenya led by Suba BMU chairman William Onditi to go to Tanzania to look for their colleagues.
Onditi said none of the missing fishermen could be reached on phone.
"All their mobile phones have been switched off for the last two weeks. We only saw remnants of their boat in Tanzania," Onditi said.
He expressed fear that the fishermen might have drowned.
"Their whereabouts are still unclear. We don't know whether they drowned or they are still alive," he added.
Mibita Sub County Police Commander Charles Mwangi confirmed the incident.
"We are working with locals to locate them. But I cannot confirm whether the fishermen are dead or not," he said.
Meanwhile, a family is in grief after their eight-year-old daughter was killed by a hippopotamus in the same sub-county.
Benta Ogutu, a pupil at Tabla Academy, was attacked by the hippo at Nyachembe Beach in Gembe West location on Monday evening.
It was reported that the girl was sitting along the shores of the lake when the hippo pounced on her and dragged her into the lake.
Homa Bay County Kenya Wildlife Service warden Millicent Atieno said police and local fishermen managed to retrieve the body from the lake.
"The girl's body had visible injuries on the stomach and on the cheeks after the attack," Atieno said.
The body was taken to Kirindo Med 25 private mortuary.