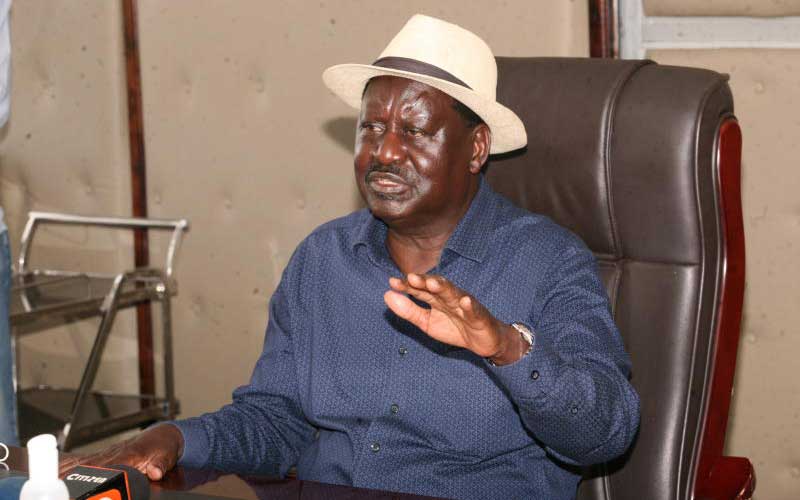 ODM leader Raila Odinga (pictured) has laughed off claims that his health is fast deteriorating.
Raila, who was speaking yesterday during the burial of Mama Elizabeth Olang'o in Bar Okwiri village, Bondo Sub-county, said he is of good health after undergoing a minor surgery abroad on June 21.
"There are people who had announced that I'm dead, but I must say that the devil is a liar," said Raila, adding that he has a mission to accomplish.
He reiterated that the push for a referendum was unstoppable.
Read More
"I am now back and we will make the Building Bridges Initiative report public after receiving it. There are a number of issues that will be addressed by the government, some through Parliament and others by the public," he said.
The ODM leader urged the pubic to shun leaders out to divide them along tribal lines.
"We want to leave a country that is united as enshrined in our National Anthem," he said.
Rarieda MP Otiende Amollo said a referendum was needed as soon as possible.
"It is impossible to have a referendum to change some things in the Constitution and hold an election at the same time under the same law," he said.
"As members of the Justice and Legal Affairs Committee in the House, we are eagerly waiting for the BBI report and lack of money should not be an excuse not to hold a referendum," he added.