Governor Nyong'o urges court to end medics strike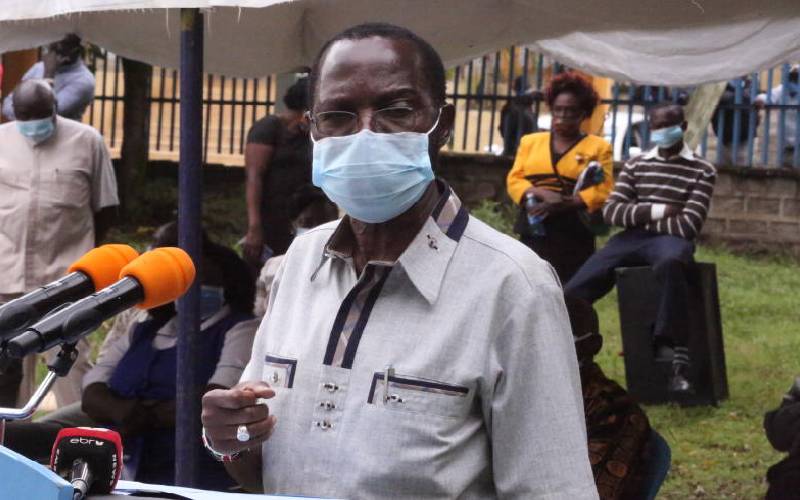 Residents of Kisumu will on Wednesday know if they will be able to access medical services from public hospitals when an industrial court delivers a ruling on a bid by the county to end the strike by health workers.
This comes as the strike entered its third week, with operations in the facilities paralysed.
On Monday, Employment and Labour Relations Court Judge Nduma Nderi said his ruling scheduled for today does not bar the conflicting groups from negotiating and getting a solution.
In the suit, Governor Anyang' Nyong'o's administration has sought the court's intervention to halt the strike by the health workers.
The county has sued the Kenya National Union of Clinical Officers, Kenya National Union of Nurses, Kenya National Medical Laboratory Officers and the Union of Kenya Civil Servants. It wants the court to issue directives to end the strike, which commenced on June 9, so medics can focus on battling Covid-19.
In its petition, the county government has accused the health workers of compromising the fundamental rights of citizens by downing their tools. In an affidavit filed by County Secretary Godfrey Kigochi, they said the health workers chose the "worst time to go on strike".
"The health workers going on strike at this time and not minding about the danger to the life of the public at large is contrary to their professional oath," argued Kigochi.
Maurice Opetu, the deputy secretary general of the Kenya National Union of Nurses, said the county government has failed to implement their demands.
Opetu added that the county government committed to effect promotions early this year, but has failed to do so.