Family of girl gang raped in Kisii demands justice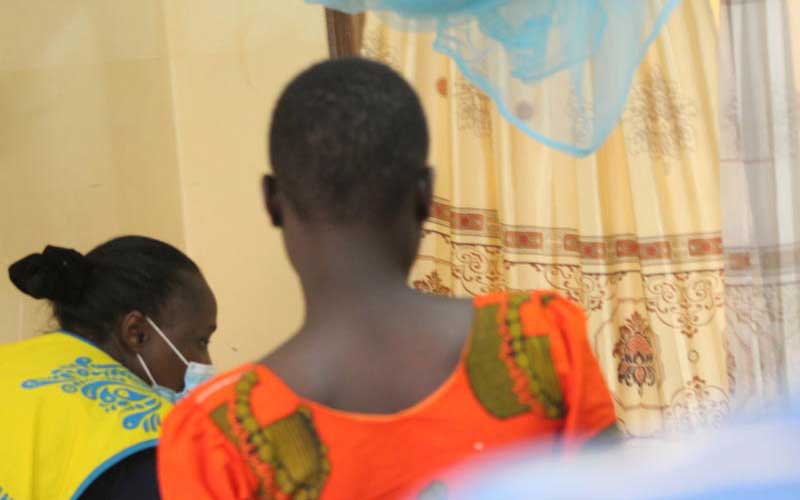 The family of a 14-year-old girl gang raped by four men is demanding justice.
The girl is said to have been defiled five days ago, but no suspect has been arrested.
Her parents who spoke to journalists at Ogembo Level Four Hospital where she is admitted said the four men, all aged over 30, are well known to the family.
The girl's father said one of the suspects is a son of someone who had bought a portion of their family land, while the other three are their neighbours at their home in Bomachoge Chache Constituency.
"My family is deeply affected by what happened to our daughter who was gang raped on Tuesday night for several hours and then left unconscious in a maize plantation where she was found on Wednesday morning," he said.
Francis Gwaro, a clinical officer at the Gucha Level Four Hospital, who had been treating the girl said that she was in stable condition compared to when she was brought in on Wednesday evening with her sugar level being very low.
Gwaro said that the girl was out of danger and the low sugar levels which were life threatening were occasioned by her spending the night in the cold unconscious.
"The medical examination done shows that the girl was indeed defiled and has swellings on the head and face due to the beatings inflicted by the defilers, she was put on necessary medication to improve her condition," said Gwaro.
The Law Society of Kenya President Nelson Havi said that he would be taking up the matter to ensure that the defiled girl gets justic.
Havi was responding to Kenyans on Twitter who raised concern that despite the 14-year-old being defiled by people well known to her the police had not made any arrests more than five days later.
Gucha Sub-County Deputy Police Commander Moses Kosgei said they are investigating the matter.