Take advantage of World Bank training, MP Gogo tells jobless youth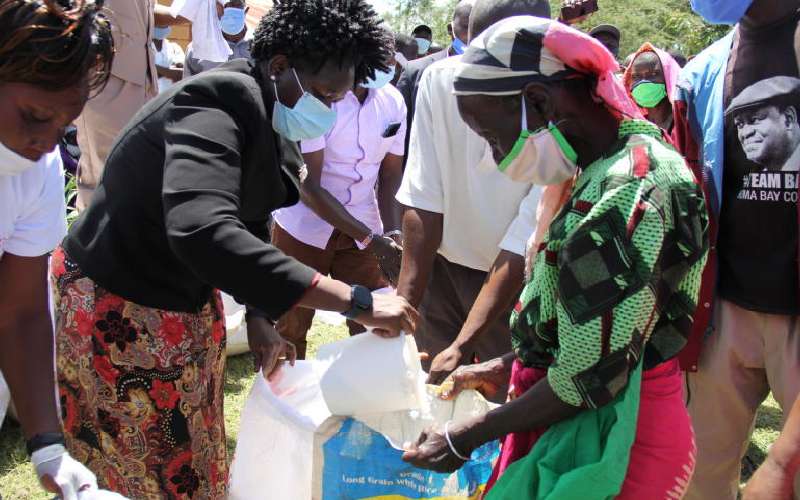 Rangwe MP Lillian Gogo has told jobless youth in her constituency to join a free empowerment programme funded by the World Bank to enable them to become job creators.
The programme involves training more than 280,000 youth across the country free of charge on technical courses which will enable them to create jobs by undertaking income generating activities.
The courses offered include ICT, catering, fashion design, beekeeping, hairdressing, solar PV technology, welding, beauty therapy, tailoring, business and financial management skills.
The project undertaken by the government in partnership with World Bank is at the initial stage with applications already going on. Successful applicants will be paid a stipend of Sh6000.
Most of the courses will be offered for a maximum of two weeks.
Dr Gogo told youth to apply for the opportunities to enable them to become entrepreneurs.
"I want youth in Rangwe to become job creators by applying for courses in this programme to enable them earn a living," Gogo said.
The MP who spoke yesterday when she distributed over 500 bags of rice donated by the government to needy people in his constituency, expressed optimism that the programme will cushion against effects of unemployment.
Gogo distributed the government donated rice at market centres such as Nyagoro, Nyajanja, Kwoyo Kaura, Randung, Orego, Thethra and Omwoyo among others.
The programme is undertaken through Kenya Youth Employment and Opportunities Project (KYEOP).
The main beneficiaries of the project are youth between 18-29 years of age (with some component extending up to 35 years) who are jobless who are mainly form four leavers.
The MP stressed the importance of technical skills among youths in the current society.