Outa: Revert Kisumu health services to State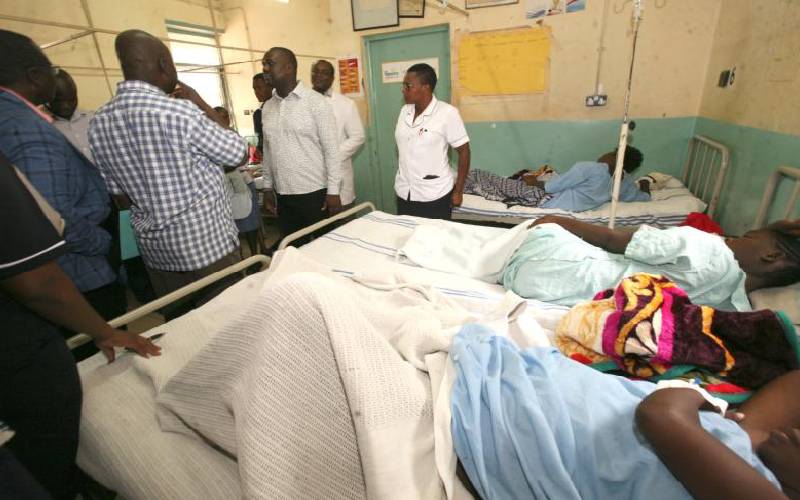 Kisumu Senator Fred Outa wants Kisumu County health services reverted to the national government.
In an interview yesterday, Mr Outa said he has prepared a petition that he intends to present to the Senate, seeking health services to be controlled by the State.
Outa said the petition was a result of complaints by residents who have continually asserted that the county's health system has collapsed.
He revealed that already, he has sought an appointment with the senate clerk to whom he intends to submit the petition first before he tables it in the Senate next week.
"If something is not done soon, we will lose many lives. This is the reason why the issue must be discussed," said Outa.
Outa's sentiments come at a time county health facilities have been shut down due to lack of drugs.
In the last one year, the county has witnessed a number of strikes from medics.
Two weeks ago, the health workers lifted a strike notice issued a week earlier over delayed payment of salaries.
A spot check by The Standard yesterday revealed low activity in most health facilities.
Outa said most residents are now seeking health services from neighbouring counties, where they are being turned away.
"Neighbouring counties have health budgets meant to cater for their populations," said Outa.
"They cannot overstretch their resources to serve Kisumu people."
Helen Achieng', who was diagnosed with malaria, narrated how she could not find any anti-malaria drugs in Kisumu facilities.
Craus Okumu, the secretary for Kenya Union of Clinical Officers, said many facilities lacked laboratory equipment. Kisumu was one of the four counties which piloted the Universal Health Coverage project last year.
The Standard established that Kenya Medical Supplies Authority last supplied drugs to county hospitals in December last year.
Kemsa Western Marketing head Kenneth Bukachi said Kisumu owes the authority Sh77 million.