Homa Bay official calls for stiffer penalties against rape cases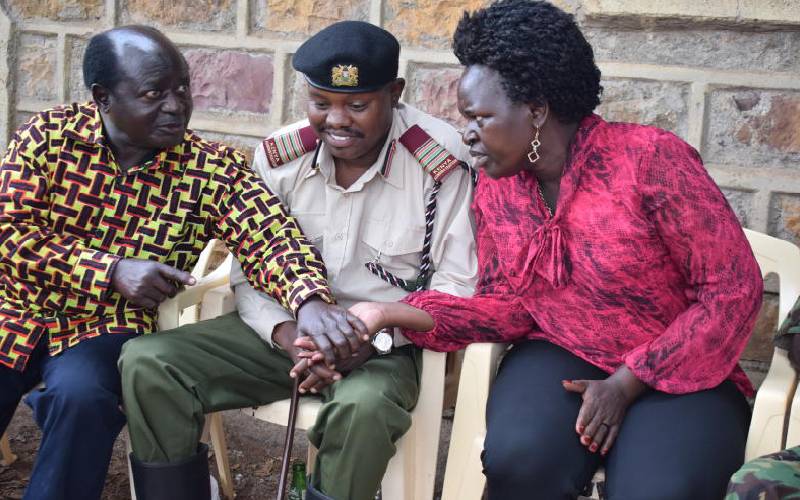 Homa Bay County Commissioner David Kipkemei wants cases of defilement concluded quickly to discourage the vice in the county.
Speaking at Aoch Muga Primary School where he presided over closure of a football tournament organized by Rangwe MP Lilian Gogo, Kipkemei said he will hold talks with Judiciary officials in the county to ensure the cases are handled quickly.
"I will talk to the officials and security personnel to see how we can end this vice," Kipkemei said.
He noted that justice delayed is justice denied and that is why he was concerned.
He warned sex predators to stay away from underage girls, adding that tough punishment will be meted out on culprits.
"Time has come when whoever who defiles a child will have to spend the rest of his life in jail," said Kipkemei.
Dr Gogo condemned teenage pregnancies in Homa Bay and asked parents to monitor the movement of their children during school holidays.
She said many cases of defilement are reported during holidays.
Take a quick survey and help us improve our website!
Take a survey
"Parent should be vigilant and ensure they know whereabouts of their children to cushion them from being lured into premature sex. We will not spare anybody found defiling a minor," said Dr Gogo.
Homa Bay has the second highest teenage pregnancies with 33 per cent in the country after Narok.
Dr Gogo also urged locals shun brewing illicit alcohol, arguing that alcohol had ruined lives of many young people in the past.
"It is wrong for an individual to benefit from the business of making illicit brew yet lives of hundreds of youths get ruined. The practice must stop to ensure we have a dependable society," said Gogo.
In Ndhiwa constituency, former MP Augostino Neto promised to construct a rescue centre at Ndhiwa Police Station as a way of ensuring that victims get protection when their cases are being handled in court.