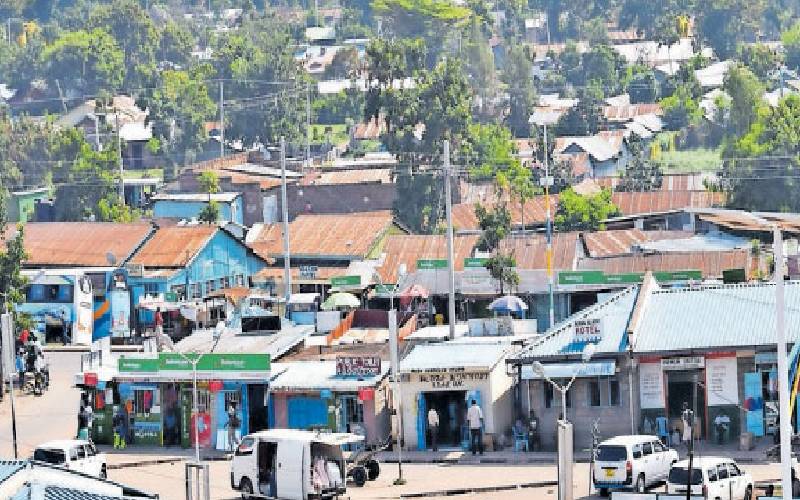 Fraudsters are tricking traders into paying for stalls in a Sh117.9 million market undergoing construction in Homa Bay town.
The market is expected to be complete early next year, with more than 600 traders expected to benefit. Traders told journalists that they are being asked to pay between Sh2,000 and Sh2,500 to be allocated stalls.
Homa Bay CEC for Lands and Physical Planning Roselyn Odhiambo, Homa Bay Municipality Board Manager Zilpa Opapo and the board chairperson Dorcas Matunga confirmed they had received information about irregular collection of funds from traders.
During a stakeholders meeting in the town, Odhiambo told traders that the county government had not sent anybody to collect cash for stalls.
Stall allocation committee
"Be wary of anybody who asks for money claiming it is for allocation of stalls. Don't give them any money," said Odhiambo.
Opapo said the board and the county executive would form a committee to allocate the stalls.
She said the committee would give priority to traders who relocated from the market when its construction began in May.
"The committee will be in charge of distributing the stalls. Anybody who solicits money from traders should be treated as a conman," said Opapo.
She assured the traders the stalls would be distributed without any payments except the normal taxes.
"We will ensure the committee demonstrates fairness in the process," Opapo said.
Matunga told traders to report people who demand money from them.
"Let traders collaborate with the municipality board in eradicating practices that hinder proper service delivery," said Matunga.