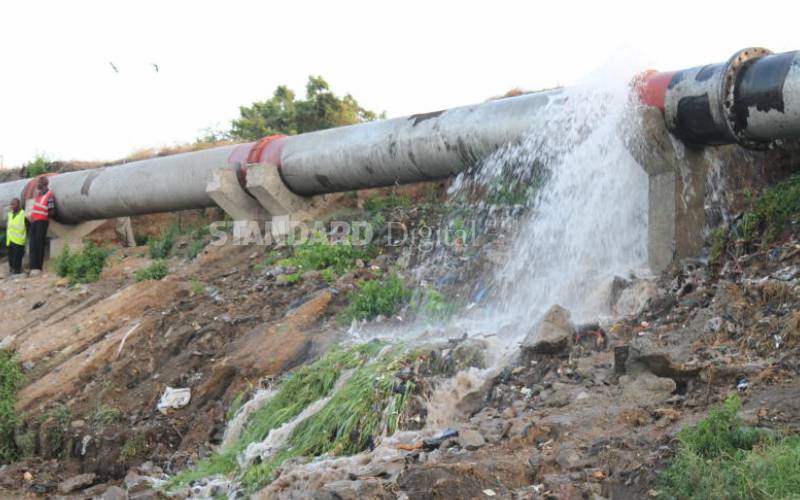 Two people, among them an engineer with the Lake Victoria South Water Works Agency have been charged with abuse of office that led to the loss of Sh2.1 million.
Engineer Sammy Mwangi is alleged to have approved the payment of a low lift pump worth Sh2,150,000 through a payment certificate which according to the water agency was never delivered.
The approval of payment was said to have been made to North Gate Investment Limited between 2013 and 2014.
He is alleged to have failed to recover the payment of the pump to a subsequent interim certificate.
Read More
Ali Haji was charged alongside Mwangi for allegedly stealing and fraudulently presenting fake documents to the Water agency's CEO.
Haji was alleged to have stolen a low lift pump from the Water Services Board between 2013 and 2014.
He is also alleged to have fraudulently presented a forged insurance risk policy and a performance guarantee to Petronila Ogut.
Ogut has since left the Water agency.
Mwangi is also alleged to have fraudulently allowed the variation of contracted works within the same period without the approval of a tender committee.
He is said to have been a chairman of the tender committee of West Karachuonyo water supply project.
Mwangi and Ali appeared before Senior Principal Magistrate Robinson Ondieki, where they denied the charges and were released on Sh500,000 bond each.
The case will be mentioned on December 7.