Kisumu mason gets 10 years in consent case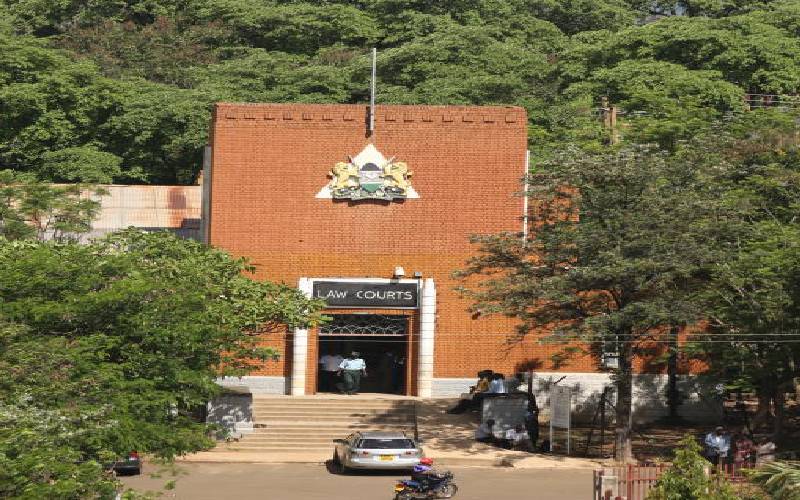 A man has been jailed for 10 years by a Kisumu court for defiling a Standard Eight pupil.
The accused was sent to prison even after the girl admitted that she tricked him into sleeping with her.
Senior Resident Magistrate Winfrida Onkunya on Monday found Teddy Nyabola, a mason, guilty of defiling the pupil on diverse dates between November 20 and 24 last year in Nyalenda slums.
The girl told the court she spiked Nyabola's soft drink with alcohol before going to his house and having sex with him.
She said her first attempt to win Nyabola's affections on November 20, 2018 failed after he chased her from his house.
She went back to his house the following evening, telling him she needed some money, but Nyabola turned her away again.
Spiked drink
Moments later, Nyabola went to visit his neighbour, and the girl followed him. At the neighbour's house, she offered him a spiked drink.
The accused became drunk and left for his house. The girl said she followed him and they had sex.
The girl's family members realised she had spent the night with Nyabola, raided his house and reported him to the police. In her judgement, Ms Onkunya said her decision was informed by the fact that the prosecution had proved Nyabola had sex with the girl.
"These events notwithstanding, the law is very clear that a minor under the age of 18 is not capable of consent. The accused ought to have exercised due diligence and avoided contact with the minor. There is no evidence on record to prove that the accused made an attempt to avoid the act," the magistrate said.
"In a nutshell, I find the prosecution has proved the charge of defilement. I therefore find the accused guilty and convict him."