Ugandan authorities arrest six Kenyan fishermen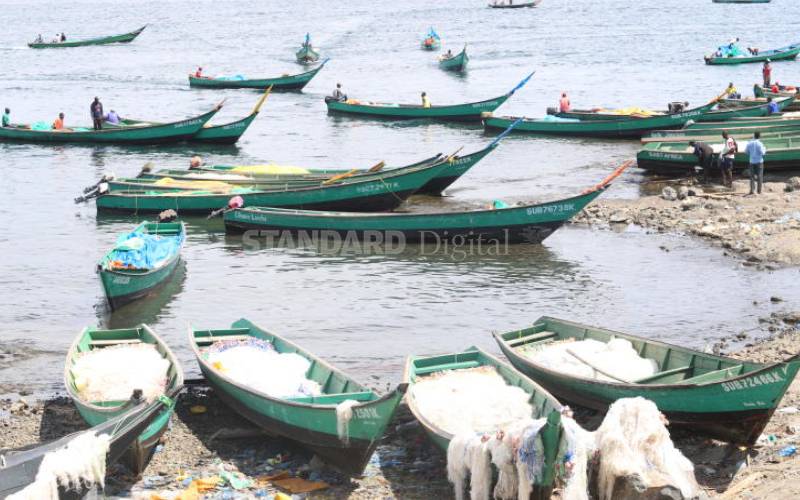 Six Kenyan fishermen have been arrested by Ugandan authorities in Lake Victoria.
The fishermen from Remba Island in Homa Bay County were arrested on Friday evening at about 7pm.
They were apprehended for allegedly trespassing into Ugandan waters.
The six were taken to Hama Island in Uganda for detention in a police cell.
The fishermen were forced into the cell after they hesitated to move out of their boats.
Island Beach Management Unit chairman Semekiah Mamra said the Ugandan authorities confiscated the fishermen's two fishing boats and fishing gear.
"The security officials also snatched fish of an unknown value from the six," Mamra said.
Mamra called on the Government to intervene and save the fishermen.
Mbita Sub County Police Commander Charles Mwangi said he heard about the incident though he had not received an official report.
Early this week, Suba North MP Millie Odhiambo and her Bondo counterpart Gideon Ochanda called on Interior Cabinet Secretary Fred Matiang'i to deploy security officials to Lake Victoria.
Odhiambo said Kenyan security officials do not patrol in the lake the way their Ugandan counterparts do.
She said there is a need for the government to purchase boats for patrolling in the lake to cushion fishermen from frustrations by pirates and Ugandan and Tanzanian authorities.