Fresh battle looms in County Assembly over ouster of Majority Whip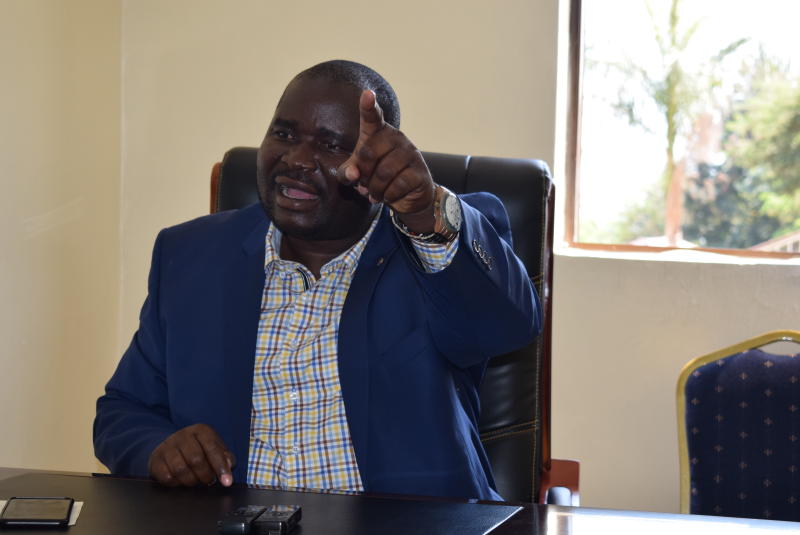 Fresh wrangles have erupted at the county Assembly following the ouster of Majority Chief Whip Richard Ogindo on Wednesday.
Mr Ogindo was ousted in a motion presented to the Assembly by Majority Leader Walter Muok, and his place taken by Kakelo Kokwanyo Ward Rep, Dan Were.
Mr Muok accused Ogindo of mobilising ward reps not to attend Assembly proceedings on Tuesday afternoon to pass the County Appropriation Bill.
"Ogindo, who should inform MCAs to come to the assembly for deliberation on the County Appropriation Bill, was instead mobilising them not to attend so that the proceeding could lack quorum," said Muok.
The Assembly managed to raise the required numbers to pass Bill.
Ogindo has dismissed his ouster as unconstitutional despite his removal being ratified by Acting Speaker Evans Marieba.
He said his removal can only be sanctioned by his party, the Orange Democratic Movement.
"I am the Chief Whip and anybody saying he has removed me from this office is wrong. The allegations they are levelling against me are false," said Ogindo said.
Ogindo used to be the assembly Majority Leader but he was ousted in August last year in a process that stirred a lot of controversy and his latest ouster will no doubt rekindle another storm in the county assembly.