Kisumu residents told to support special economic zones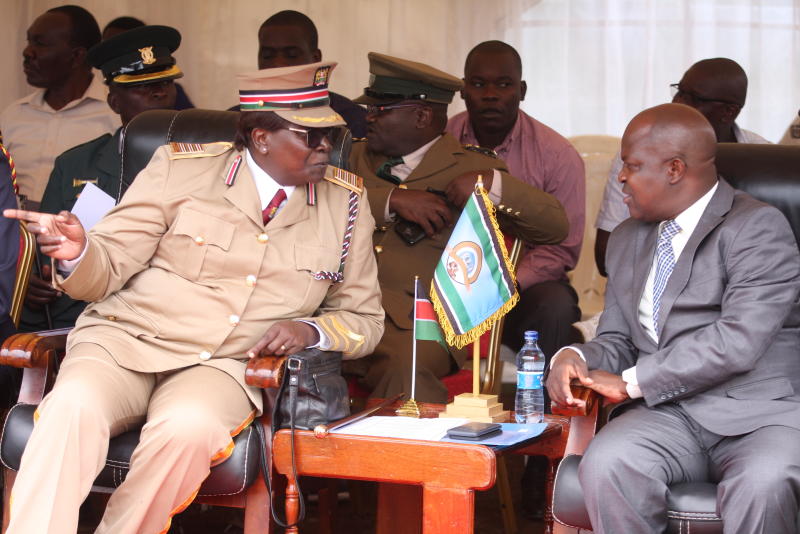 Kisumu residents have been told to support current plans by the government to build special economic zones(SEZs), Muhoroni Constituency likely to cost Sh3 billion.
County Commissioner Pauline Dola and Kisumu Deputy governor Dr Mathews Owili noted that the SEZs will spur industrial growth, create more work and employment for locals.
Speaking at the Jomo Kenyatta grounds in Kisumu during the Madaraka Day Celebrations yesterday, Dola claimed that the SEZs in the offing will create 24,000 new jobs and will also open up new opportunities for industrial growth as Kisumu's economy begin expand rapidly.
''This is why we want you to stop unnecessary bickering when the government is bringing good development for you,'' said Dola.
She spoke as Dr Owili disclosed that the SEZ will consume upto Sh3 billion and will create multiple industrial parks which will generate booming businesses and jobs as well.
''We call upon the people of Kisumu who are industrous conscious to support our regime to find lasting and sustainable solutions to create new jobs for them,'' said Owili.
Not so long ago, Prime Minister Raila Odinga and a host of Cabinet secretaries faced a protest from a section of Ombeyi residents opposed to setting up SEZ in the area.
They were demanding for compensation of their land before they could allow the project to go on. But such protest, Kisumu leaders scoffed at, saying it will derail development.
Owilli enumerated a catalogue of development projects that they were currently undertaking including and not limited to plans to establish a Sh350 million ICT hub.
The ICT incubation hub to be built at Rotary Training school, Dr Owili said will help promote innovation and creativity which are the current economic drivers.
''We are also in the process of building a Sh3 billion sports complex centre a kin to the World televised sports stadia in Europe during English premier Leagues,'' he said
Dola said security beat patrols also beefed up. There was fan fare as the guests were entartained by Administration police Band from Embakazi.
At some point, showers of rain almost marred the exercise, but the band pulled the crowds back with awe.
In Siaya, Concerns of insecurity yesterday dominated the Madaraka celebrations in Siaya County as leaders asked the County security team to find ways to reduce the numerous insecurity cases witnessed across the County.
The leaders claimed that several residents had lost their lives and properties in explainable manners in the recent past.
Leaders who included Ugunja MP Opiyo Wandayi,MCAs Erick Odawa (Sigomere) and Odero owuor (Ugunja ward) who were Speaking in Sigomere during the celebrations told the County Commissioner Michael Ole Tialal to work on the process of transferring security officers who had failed to improve the security in their various posts.
"I do not want to be in a situation where I have to demand the transfer of some police officers,who have stayed for long in certain areas and causing the rise of insecurity cases.This is something that the top security officer must look into," said Wandayi.
The MP accused the police officers of sleeping in their jobs and only get transferred once the insecurity issues become unmanageable.
The MP asked the County Commissioner to work on mechanisms to identify the police officers who are not upto task ,to deal with insecurity issues promptly.
MP Wandayi asked the County Commissioner to ensure the new Admnistrative units created in Ugunja sub county are operationalised in Sigomere, Ugunja and Sikalame as soon as possible.
Mr Tialal said he had receibved complaints aboiut the insecurity and was addressing it.