Siaya woman buried at dawn as family dispute rages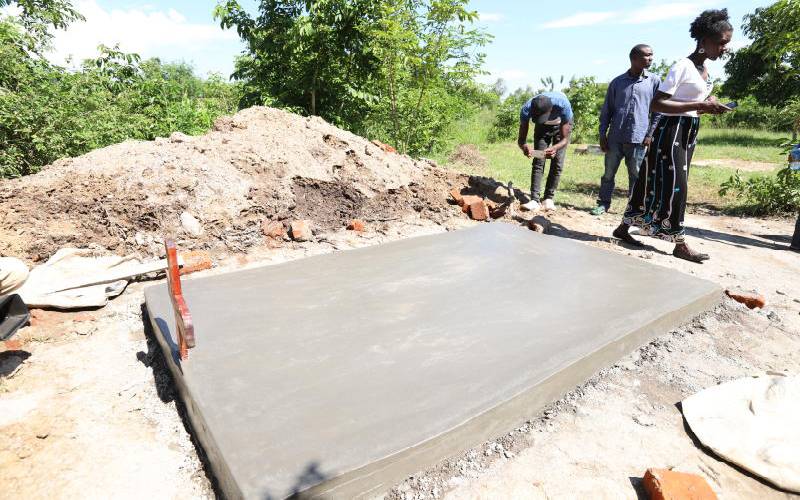 Villagers in Ugenya are in shock after a woman said to be a daughter-in-law to former area MP Oluoch Ondiek was buried at night following a family dispute.
Relatives and friends of Beatrice Apondi were yesterday shocked to learn she was secretly interred at the late MP's homestead to outmaneuver family members who had disowned her.
The woman who died after a short illness was pledged to one of Ondiek's son, Solomon.
Buried at 3am
She was buried on Monday at 3am after her mother-in-law, Concilia Ondiek, moved to block the burial at her family cemetery, an order that was later reversed.
Yesterday, mourners who turned up for Apondi's burial met a grave that had been cement-sealed.
Concilia, Ondiek's youngest widow, had gone to court in Siaya to block the burial of Apondi at Ondiek's family graveyard, claiming she was a stranger.
"As a family, we know Solomon lives in the US with his family, and at no given time has he introduced Apondi as his wife," she had said.
She said Apondi had been married at a neighbouring home, and had borne two children.
Apondi, who died on May 8, was set to be buried on May 25.
However, two days to the burial date, the court order came in, disrupting plans for the burial.
John Paul, one of Ondiek's sons, however went to court and successfully had the order reversed.
On May 27, Magistrate James Ong'ondo gave fresh orders allowing the body of Apondi to be buried in Ondiek's homestead.
Solomon was, however, not present during the hasty burial, with his brothers claiming he had approved of the act from the US.
Tension remained high among family members, as Concilia vowed to return to court to have the body exhumed.