Mystery of Kisii County workers without salaries for two years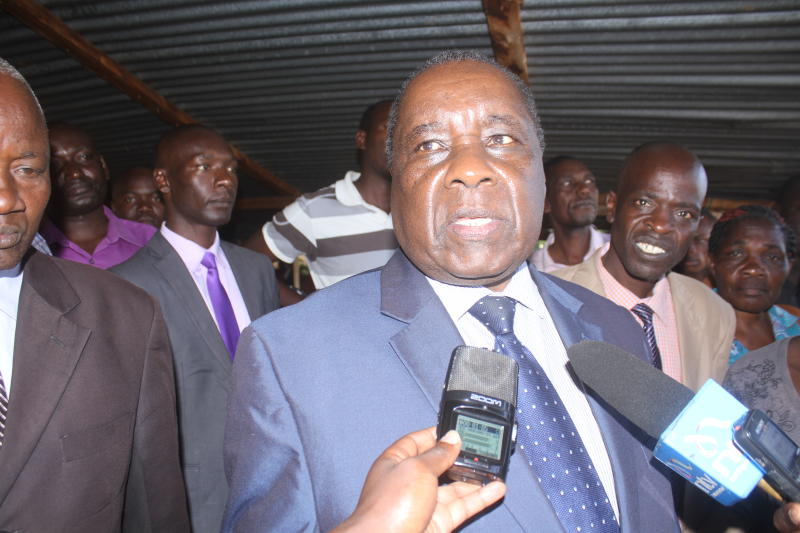 The Kisii county government is staring at the possibility that nearly 170 people employed two years ago have not been earning salaries.
Senior officials from the executive and the county assembly yesterday said they were perplexed how so many people could work for so long with no pay.
It also emerged that while some staff were genuinely employed, others could have been recruited by corrupt officials without following due diligence.
Some of the letters of employment in The Standard's possession were issued in January 2017 by then County Secretary Johnstone Ndege, and approved for inclusion to the payroll by then County Public Service Board (CPSB) chair David Kombo.
One of the employees who blew the whistle said he had not been paid a penny despite having an appointment letter.
"I have made countless trips to the county headquarters but it has just been promises. I am not alone. Many of us are suffering. It is difficult to know if someone is pocketing our salaries," he said.
At least 100 letters were issued between January and July. According to our sources, some crafty individuals may have shortchanged the beneficiaries and drafted different letters that were issued to their cronies.
The Standard has established that a former nominated female MCA, a junior enforcement officer and a county government employee had colluded with at least four senior government officials to issue genuine and fake employment letters.
In October last year, police arrested the female enforcement officer who had been soliciting for Sh100,000-Sh200,00 from locals with promises of jobs. The officer has since been transferred.
The other county employee, who has since been sacked, was said to have conned more than 100 people using Mr Kombo's name.
Kombo, who is now the Assembly Speaker, said he reported the matter to the police and the employee was forced to refund his victims. "Some of the cases are still ongoing in court."
One of the victims was employed as a clerical officer on January 19, 2017 in Job Group 'G'. On the same day, similar letters were issued to clinicians, nurses and enforcement officers.
Acting CPSB chair Rael Momanyi said they had received verbal complaints from individuals alleging to have paid money to be issued with employment letters.
"Let them channel their grievances to the investigating agencies. We have always warned the public not to fall into the traps of such individuals. We stick to the right employment process."
Kombo confirmed that some of the letters bearing his signature were genuine and wondered why the employees were not being paid.
He said that he had held lengthy discussions with Governor James Ongwae on the matter. "We have agreed that the report be discussed at Cabinet level before tabling it in the assembly. I am keenly following up on the staff head count report, which will unearth all employment issues."
In May last year, Mr Ongwae launched an exercise to manage the wage bill by cleansing the payroll off ghost workers.
Mr Ndege, whose signature also appears on the letters but who is now a senior member of the Nyamira County Executive Committee, also said he was not sure why the staff were not being paid.
"We followed the right procedures and the human resource department was to do its part. I don't want to speak much about the issue because I moved on to focus on my 2017 campaigns for a parliamentary seat."