Kisumu residents pick up the pieces as violence hot spot returns to life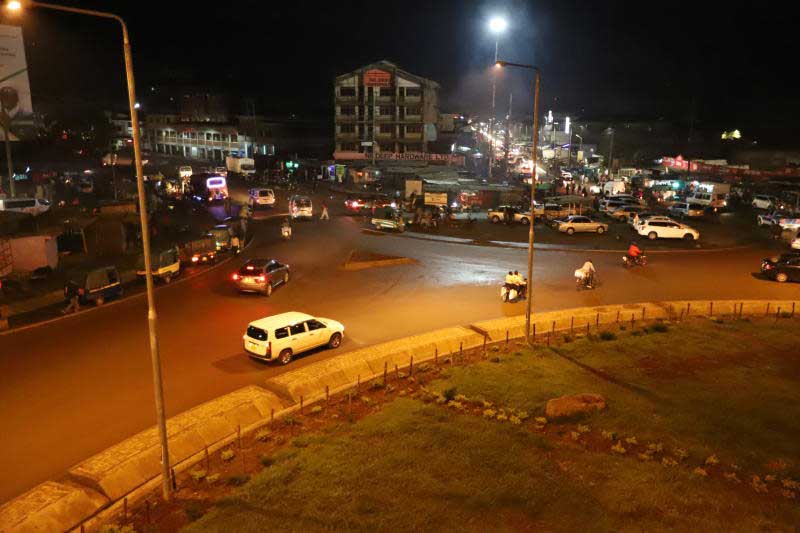 By the end of December 2017, Kisumu was tense. The post-election violence that left dozens dead had just ended but there was anxiety in the air.
Families whose relatives were either killed or injured by the police, were still traumatised.
But 2018 started on a promising note after President Uhuru Kenyatta and Opposition leader Raila Odinga had a "handshake" and brought to an end political hostilities in that had led to chaos in Kisumu.
Residents of Kondele recounted the turbulent past that exposed them to police brutality. They are praying that 2019 brings more peace.
From scores felled by police bullets during the bloody protests early this year, to bonfires on the roads and destruction of property worth millions of shillings, it was a tough year for Kondele.
And just when residents started picking up the pieces, bulldozers flattened a key market that served them.
Despite these, residents are confident that 2019 will be peaceful as they rebuild their lives and shake off the bad image the place has earned.
Interviews with residents including area MCA Joachim Okech established that they have resorted to work late to improve their livelihood.
Makes profit
A spot check by Sunday Standard revealed another side of Kondele that is least known to many, its booming economy that has stood the test of time.
While the rest of Kisumu town is dead asleep with only a few night clubs active, the centre is the exact opposite with a series of economic activities taking place.
At Kondele, you can find almost any item you want. Majority of traders sell their wares at night with hotels, shops and roadside outlets operating for 24 hours. This explains why the area is always calm during the day with minimal activities unless there is a protest.
Residents attribute the 24-hour economy to their industrious nature as well as security contrary to what many people believe.
Anna Adagala, a mother of five is one of the traders who sells foodstuff throughout the night.
When we visited her at 1am, she was serving youths tea and chapati while boda boda operators sat next to a structure that serves as her roadside hotel next to the Kondele roundabout.
"Business is great in Kondele and it is even busier at night," Adagala says.
Even though the business is yet to pick up following the hotly contested polls, she confides that she makes a profit every day.
"I used to supply foodstuff to construction sites but I left and focused on Kondele because business thrives here throughout the night," she says.
Charles Makunda, another hotelier who makes up to Sh3,000 in profits each night says business has been thriving in Kondele even when protests rocked the area.
He adds that his stock runs out at night because of the high number of people who patronise his hotel.
"I used to make about Sh2,000 during the election period. Despite the tension, people would come at night to eat and keep vigil in Kondele," he says.
Mr Makunda explains that the area is a lifeline to residents and is arguably the city's main revenue generator.
"At 4am, the crowd in Kondele normally grows as revelers from other parts of the town stop by to eat at the roadside hotels. There are all types of foodstuff in Kondele," says, John Ouma, a boda boda operator.
But the hoteliers are not alone, vegetable and fish vendors as well as electrical shops operate up to the wee hours.
Josephin Akello, 50, is not bothered about the cold or security, all she wants is to make the best out of the busy nightlife.
"I have seen everything in Kondele and there is nothing that can scare me. I have seen protests take place throughout the night but most youths are disciplined and they do not interfere with us," Akello says.
Kondele has been divided into sections commonly referred to as "bases" which the area MCA Okech, says help in ensuring order.