Kenya pipeline recalls Adulterated Super Petrol, promises investigation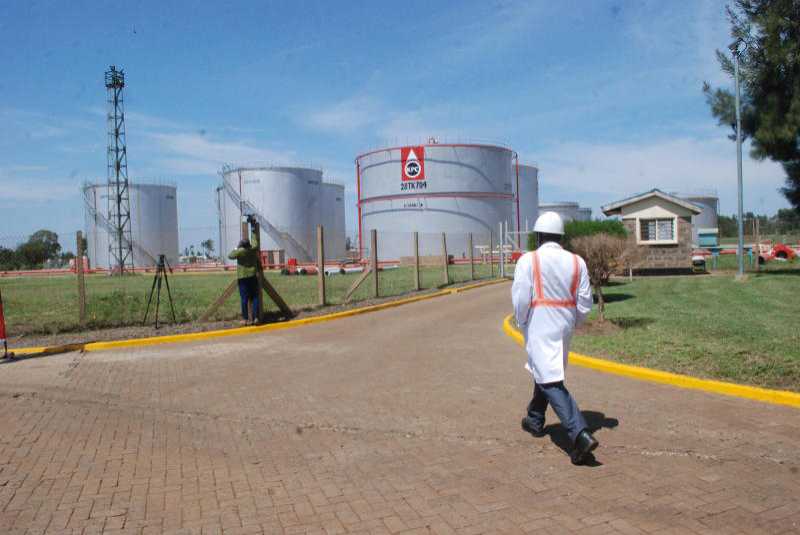 Kenya Pipeline Company (KPC) has recalled more than 170,000 litres of super petrol loaded at its Kisumu depot after it was found to be adulterated.
Oil dealers said the petrol was mixed with large amounts of water.
Top company managers are investigating how water entered the tankers in a mix-up that could cost the company major losses.
By today afternoon, at least 17 of the 27 tankers with the adulterated oil had been recalled. The other 10 were still at the depot when the discovery was made.
When The Standard visited the depot located on the shores of Lake Victoria, technicians and loaders were busy draining water from the tankers.
Oil dealers protested the incident and demanded an explanation from the firm.
Loading bay
No visitors or dealers were allowed into the loading bay; only the drivers whose trucks were being drained.
There were fears some of the trucks had already offloaded the adulterated petrol in local stations but the company said it had accounted for all tankers.
Oil dealers and some KPC technicians said half of the petrol sold from 5am yesterday was actually water.
Joe Sang', the KPC managing director, did not respond to phone calls or text messages. But a senior employee who did not wish to be named confirmed the crisis and said it was being addressed.
"We ensured that the product did not reach the market. We recalled all the trucks that had been loaded between 4am and 8am after discovering the fuel had been adulterated," said the official.
"It would have been a major problem if the tankers were for export and the adulteration discovered when they were already across the borders. However, they were all supplying the local market."
Truck driver Bernard Wasike said he had loaded 3,000 litres only to discover on reaching his destination that half of it was water.
Mahamed Ali said he was on his way to Kitale when he was asked to return the 5,000 litres he was transporting.
"I was not sure until I arrived back and confirmed the petrol had huge amounts of water," said Mr Ali.