Family postpones foetus' burial day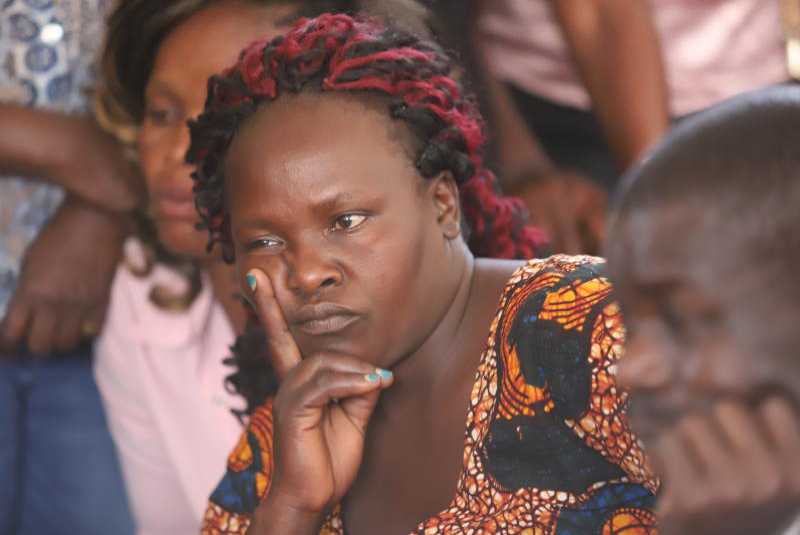 The burial of slain university student Sharon Otieno's foetus has been postponed.
The family said they moved the burial from yesterday to today after a request from Homa Bay County officials to be allowed to help fund the ceremony.
Sharon's mother, Melida Auma, told journalists the county government had wanted the burial postponed to enable it to organise how to assist the family.
"The county executive for water, Dickson Nyawinda, requested us to postpone the burial to enable them organise themselves how to intervene with their aid," said Ms Auma, who works as a county ECDE teacher.
The family said it had decided to bury the foetus because the cost of preserving it was high.
"We realised that the cost of preserving the foetus is higher than that of an adult body. That is why we decided to bury it," Auma added.
The foetus died when its mother was killed by her kidnappers last weeks.
Sharon was kidnapped alongside Nation journalist Barack Oduor in Rongo town by unknown people. Mr Oduor said he escaped from the kidnappers by jumping from a moving car. Sharon's body was found dumped in a thicket near Oyugis town, some 70km away.
On Friday, the body will be removed from Kirindo Hospital mortuary in Suba North sub-county.
It will be buried before the afternoon, as local tradition dictates.
Sources said Sharon would be buried at the family's ancestral home in Magare village.
Local culture dictates that a girl who has attained the age of puberty cannot be buried in her parents' home. If married, she can be buried at her husband's home.
But if unmarried, she can be buried at her paternal aunt's, sister's or grandfather's home.
Sharon's husband, Benard Otieno Owuor alias Okuta, declined to say whether or not he would claim Sharon's body.
Okuta said he was not ready to talk about anything pertaining to Sharon's death. The secondary school teacher declined to say whether he was Sharon's husband or not.