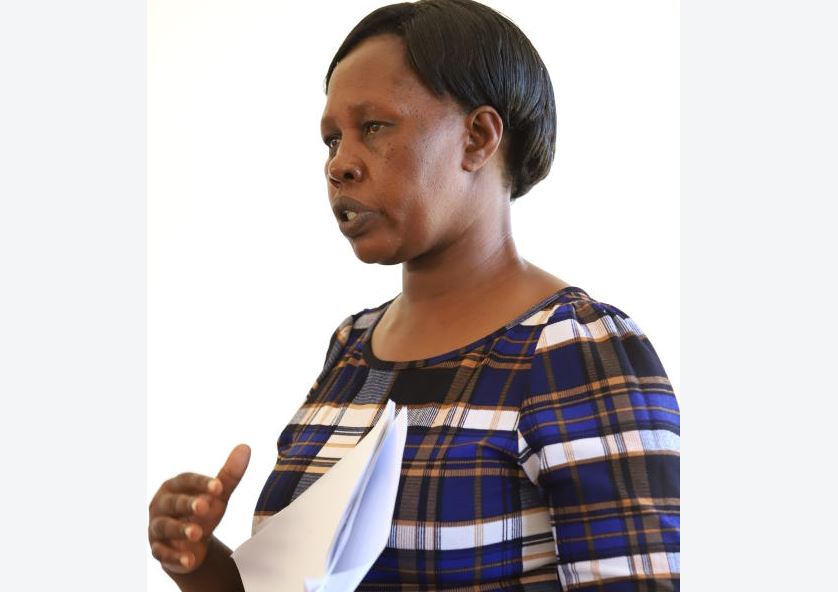 A senior police officer has questioned the identity of some of those sent to maintain order in Nyalenda, Kisumu, in the wake of election violence last year.
Yesterday, Chief Inspector Mohamed Ali told an inquest into the death of baby Samantha Pendo (pictured) that neither he nor police officers working under him carried out any duties in Nyalenda during the period the infant was killed.
According to a police deployment order that was presented in court, Mr Ali was listed with 16 other officers, including three from his station, to maintain law and order in parts of Nyalenda.
However, Ali, a deputy OCS in charge of Railway Police Station, told the court that even though their names were listed in the document, officers from his station did not report to Nyalenda and were instead protecting their area of jurisdiction.
"The court should conduct an identification parade to establish who the other officers are because I have never seen or heard about them anywhere in Kisumu," said Ali.
Ali told the court that the baby's father was his close friend and that he and other officers were guarding assets belonging to Kenya Railways during the skirmishes.
During the election period, he said only seven police officers were guarding the assets of Kenya Railways and only three others were deployed to Nyawita polling station on election day.
"There is someone trying to evade his responsibility and the person must carry his own cross," said the chief inspector.