They wedded, then kidnappers grabbed their 10-year-old son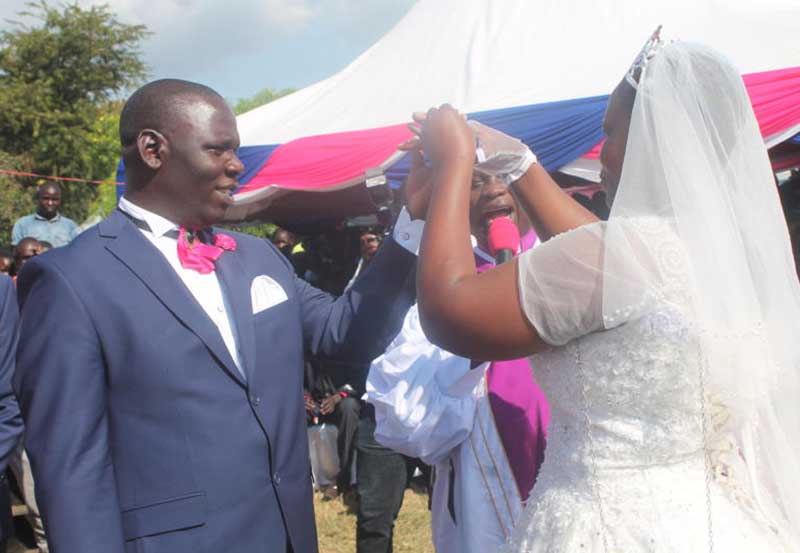 A newly wed couple in Homa Bay is in agony after their ten-year-old son was kidnapped three days after they exchanged vows, forcing them to abandon honeymoon plans.
The boy's father Lamec Ogola said kidnappers have demanded Sh10 million ransom. "We were happy after exchanging our vows but this turned into a nightmare three days later. We don't know whether our son is alive or not," said Mr Ogola.
The couple has appealed to police to help bring back their son and arrest the kidnappers.
John Otieno, a Class Three pupil at Janeiro Junior Academy in Rangwe Sub County was kidnapped by unknown people in Homa Bay town on his way to school on Tuesday.
Ogola said the boy was heading to board the school bus when unknown men who were in a white car bundled him inside and sped off. "My son was in the company of his elder sister. They were going to school when some strangers asked them to board the car," he said. What surprised him is that the kidnappers knew his son. "His sister said the men identified the boy by his name," he added. Attempts by the boy to resist entering the car were futile as the men forcefully dragged him inside.
His sister rushed back home to report the incident.
Ogola told journalists that he has been receiving calls from people using anonymous phone numbers telling him that they know the whereabouts of the son and demanding Sh10 million ransom.
"The callers have asked for a ransom or kill my son if I do not meet their demand," he said." I don't have the money they are asking for. I am not a rich man. I am pleading with them to release my innocent child," he said.
The man from Ndhiwa Sub County, suspects that the child was kidnapped because of his decision to wed Rose Ogola.
"Many people thought I carried a lot of money in the envelopes I was given during the wedding. But the truth of the matter is that most of them had sweets," he said.
The wedding was attended by prominent leaders.
Homa Bay County Police Commander Marius Tum said they are working on leads to rescue the boy and arrest the kidnappers. "We call on the public to offer information that can lead to arrest of suspects. We will ensure the boy is rescued," said Mr Tum.
Sources said the kidnappers may be people who knew Ogola's family.