Ranguma appeals court ruling on petition challenging Nyongo's win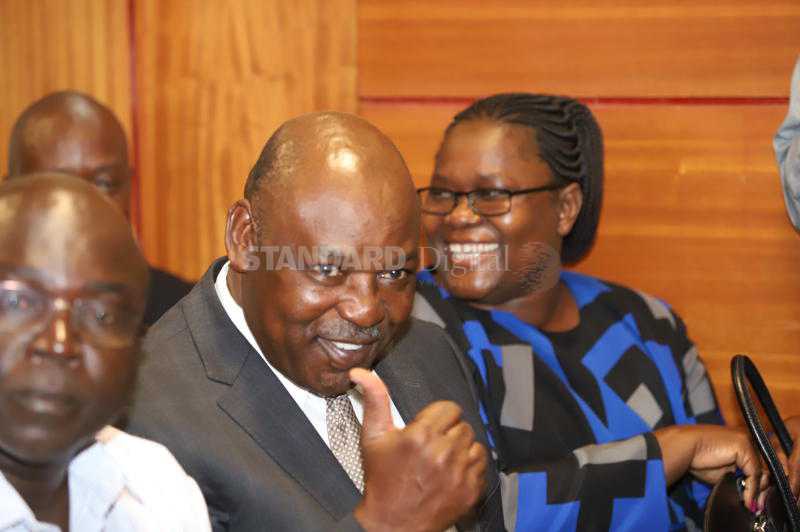 Former Kisumu Governor Jack Ranguma has moved to the Court of Appeal to challenge the decision by the High Court to dismiss a petition in which he disputed the election of Governor Anyang' Nyong'o.
Mr Ranguma, who was slapped with Sh5 million in costs following the dismissal, wants the Appellate Court to look into the court process his petition went through, including the decision of the court.
Yesterday, his lawyers led by Richard Onsongo said they were optimistic they would get justice for their client with the appeal.
In his notice of appeal, the former county chief has listed nine grounds of appeal and and has appealed against the entire process.
"Take notice that Jackton Nyanungo Ranguma being aggrieved and dissatisfied with the judgement, decision, order and finding... intends to appeal to the Court of Appeal," read the notice in part.
He said the court misapprehended the petition and reached a decision that was against the evidence produced.
"The superior court erred both in law and fact in disregarding the admissions and statements made by the respondents and their witnesses," said Ranguma.
Any evidence
Last week, Justice David Majanja dismissed the petition, saying Ranguma had failed to present any evidence to substantiate his claims.
The judge said Ranguma relied on affidavits by witnesses to build the case.
Ranguma claimed Nyong'o colluded with the electoral agency to alter results transmitted through the Kenya Integrated Electoral Management Systems.