Raila's daughter Rosemary Odinga rallies youth to register as voters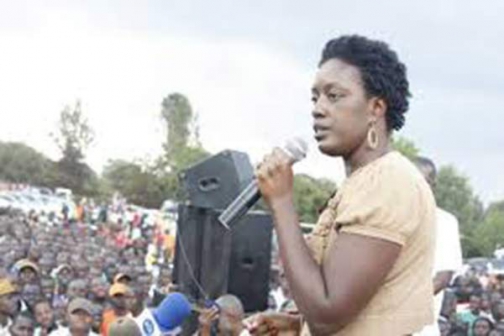 CORD leader Raila Odinga's daughter Rosemary Odinga has reached out to youths in Kisumu to register as voters in large numbers.
Ms Odinga said the next election is crucial for the ODM party leader, who has said he would seek the opposition coalition's nomination to run for president.
She was speaking at Dunga Beach where she urged the youth to acquire ID cards saying: "The IDs are the only weapons we need to ensure that Mr Odinga ascends to power, we must come out in large numbers and fully support him" she said.
Odinga was accompanied by politician Richard Ogendo. -Dalton Nyabundi