Water crisis hits Turkana County as drought persists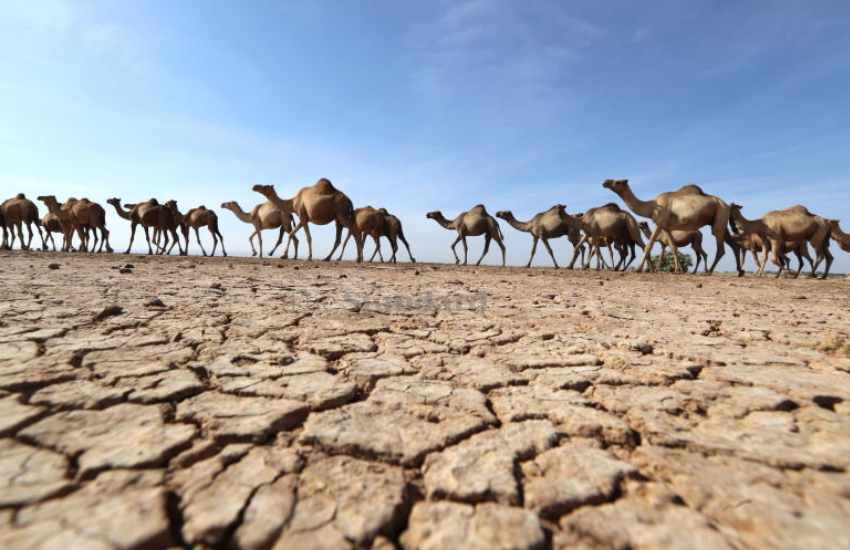 A water crisis has hit several parts of Turkana County as sources of the precious commodity dry up following biting drought that started late last year.
In some villages, locals walk more than 20 kilometres to fetch water from sources that are drying up as the drought persists.
Worst hit villages include Lorumor, Morulingakirion, Kaapong, Kibish, Napurukanyi, Nakariman and several trading centres along Lake Turkana. Locals in the remote villages yesterday called for help.
Robert Lokwei, a resident of Morulingakirion village, said the nearest water source was about 20 kilometres away.
He said there are long queues of locals fetching water, with many spending almost an entire day seeking the precious commodity.
"We used to get water from the nearby riverbeds but due to the prolonged drought, these are now dry. We now face an acute water shortage," Lokwei added.
He said in addition to the difficulties in getting water and food for his children, he also struggles to ensure his remaining livestock have water, adding that due to long distances, seven of his cows have died while others are emaciated.
At Nakariman village near the Kenya-South Sudan border, locals fear attacks between local herders and those from the Toposa community over the diminishing water in the pan near the border.
They say the water pan was drying up for the first time in more than five years.
Peter Lochoto said the water pan is now muddy.
"If we do not get immediate help we will be forced to seek water from risky sources exposing us to attacks from neighbouring Toposa community," Lochoto said.
Albert Loperito, a herder, said the area has adequate pasture but lack of water will lead to conflict with armed militia taking advantage to sell livestock.
Loperito said the nearby Napurukanyi water pan sunk by the county government 20 kilometres from their village may also dry up if they migrate there with their large herds of cattle.