Make ramps for the disabled, governor directs officials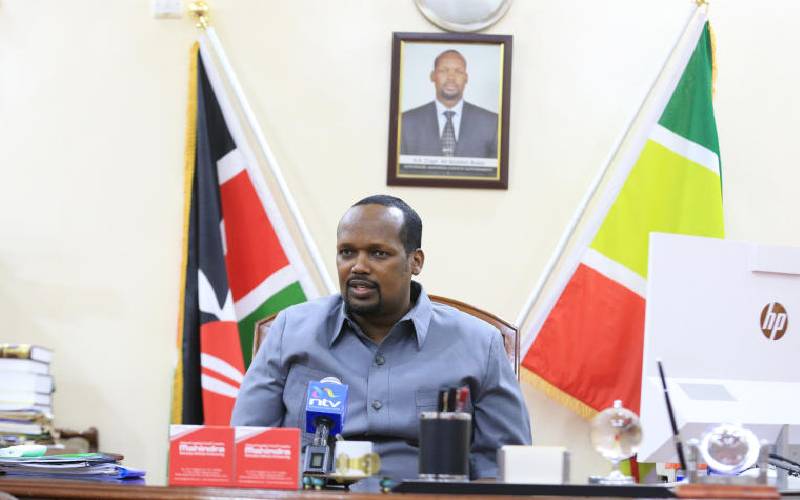 Mandera Governor Ali Roba has directed his officials to ensure all public buildings, offices, markets and Early Childhood Development Education centres have ramps and facilities for easy access for persons living with disabilities.
He said this was part of his efforts to set standards, regulations and provide services to the group.
Roba (pictured) called for an end to stigma and discrimination against persons with disabilities and cautioned parents against denying them education.
"It's a bad practice that must be stopped because the affected persons are part of us," he said.
The governor directed the County Public Service Board to ensure any qualified person with disability is encouraged to apply for jobs at the county government and be offered the opportunity on merit in line with constitutional requirements.
He spoke at the county offices when he officiated over a ceremony to distribute assorted equipment to people living with disabilities, the youth and women.
He instructed the county's Youth and Gender executive to start an annual award for those who make a difference with the support they receive from the county government. He promised to set aside a Sh500,000 prize money for such a group or individual who excel or showcase innovation in their work places or businesses.
Roba said the vulnerable groups had been undergoing difficulties and urged non-governmental organisations to continue supporting them to be productive members of society.