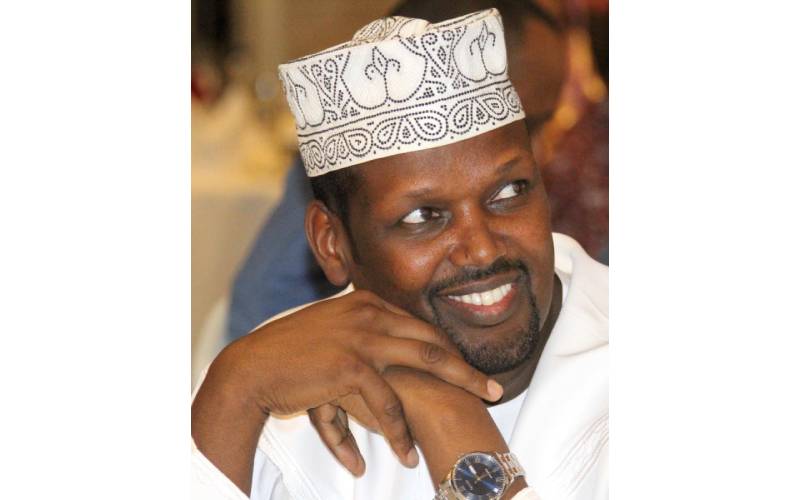 Mandera County government is to prepare itself for a major legal battle after it failed to pay Sh50 million it owes its sacked ministers and chief officers.
The former employees sacked in February moved to court, saying the government led by Governor Ali Roba had failed to honour court orders directing they be paid Sh50.6 million.
The money was the full salaries for the remaining period they were to work plus gratuity for the years already served.
They were to be paid the full amount by July 29, but from a letter filed in court, the county opted to pay them for damages instead of reinstating them.
The county also only remitted Sh18.4 million, arguing that it owed them Sh30.2 million and not Sh50.6 million.
"The petitioners had been paid gratuity to the County Pensions Fund (CPF) and that the CPF will release the amount after individual clearance with the county," reads part of the documents filed in court.
In the application set for hearing by the Employment and Labour Relations Court on September 17, former employees are Abdiazizi Maad (Trade), Shamsa Haji (Gender), Johora Abdi (Agriculture) and Chief Officer in charge of medical services Hassan Ahmed. The Employment Court had on April 29 stopped the county from replacing the officers hired in 2018 on a five year contract until and it pays them their dues in full.
Justice Onesmus Makau issued the orders on the grounds that the officers' right to administrative action and fair labour practices were violated by Governor Roba. "I have established from the evidence presented by the petitioners that their dismissal was unlawful because due process was not adhered to," the judge said.
In the case, the governor said he sacked them due to public interest because they had lost public confidence.
The governor told the court that though Article 260 of the Constitution lists County Executive Committee (CEC) members as State officers, section 30 of the County Governments Act gives him powers to dismiss them.
The ministers appointed on July 25, 2018 and the Chief Officer on September 26, 2018 are said to have received a letter from the governor terminating their services.
They were aggrieved by the February 12 letter that was to be in effect from March 15, a move that saw them sue on February 17.
In the case, the petitioners claimed the governor fired them contrary to various constitutional and statutory provisions.