Dare steal school funds and we become enemies, Magoha threatens officials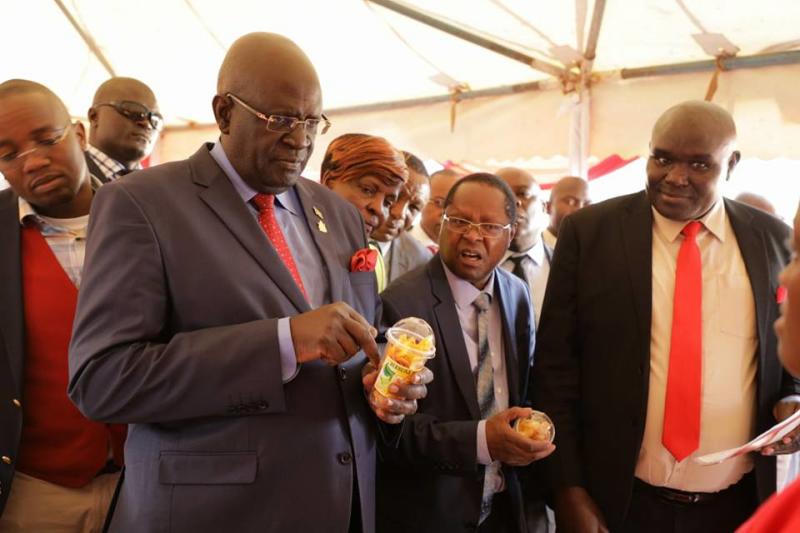 Counties have been urged to support implementation of the Competency Based Curriculum (CBC) by providing recommended books in Early Childhood and Development Education (ECDE) centres in their jurisdiction.
The ECDE is devolved and counties are tasked with setting them up, providing learning materials and hiring teachers.
Education Cabinet Secretary George Magoha said unless counties give out recommended CBC books to learners, the implementation of the new curriculum will be hard to achieve.
Speaking in Nairobi yesterday, the CS asked the Education County Executive Committees in 47 counties to check if ECDE centres have the required books.
"Go to schools and establish if books have reached there. CBC will not succeed if children who are supposed to progress to Grade One have not been prepared," said Prof Magoha.
He regretted that books have not been supplied to schools in some counties.
"I visit counties not out of disrespect but to check progress. Some counties have not availed books to schools for CBC programme," the CS said.
He warned education officials against misuse of funds meant to purchase books saying culprits will face dire consequences.
"If I catch you stealing what is meant for purchase of books, we shall be enemies," he said.
Magoha was speaking in Nairobi during a consultative meeting of the national and county governments on education. He urged counties not to hide behind books' prices to justify the delay in supplying them.
"Books are not expensive. Let the Kenya Institute of Curriculum Development guide you on where to get books at affordable cost," the CS told the county officials.
CECs revealed that they were having challenges paying salaries of ECDE teachers. But Magoha was categorical that counties should dismiss teachers who are not willing to work under their set terms.
"Anyone who does not want to take the salary you are giving them, just let them go and look for another person. Wacha watoke nje," he responded. He argued that counties should not be forced to increase the wage bill unless they have money for salary increments.