Duale: Summon CS Magoha on mass transfers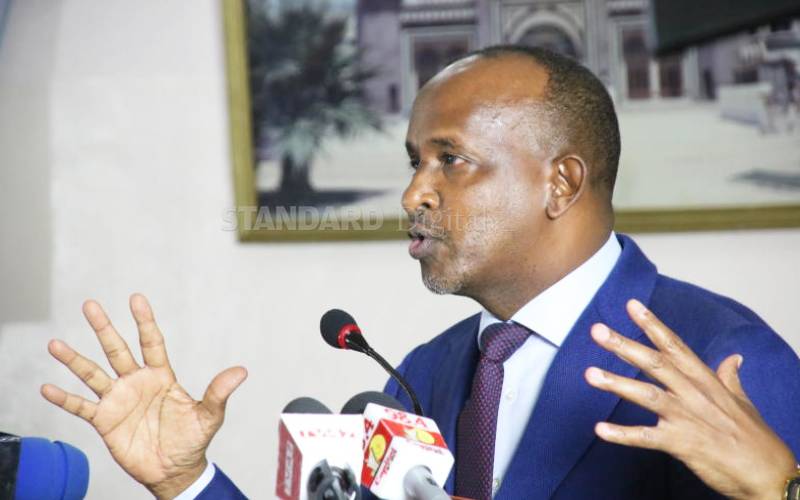 National Assembly Majority Leader Aden Duale (pictured) wants the government to explain the mass transfers of teachers from Garissa schools.
Speaking yesterday in Garissa, Mr Duale said Parliament should summon Education Cabinet Secretary George Magoha and Teachers Service Commission boss Nancy Macharia to explain the transfers.
He said the redeployments have created an academic crisis in Garissa, adding that the Teachers Service Commission Act does not allow teachers to be transferred across the country along tribal, ethnic and religious lines.
Duale said this is what happened when the Garissa transfers were executed.
All non-local teachers were transferred by their employer after the killing of three tutors in Kamuthey village on January 13.
A week before the terror incident, four pupils in Saretho area were killed after suspected Al-Shabaab militants raided their school at dawn.
In some schools, only headteachers have been left behind as the education crisis in the county deepens, Duale said, adding that "insecurity requires a unified effort, not mass transfers".