Where conservation creates jobs, wealth and brings peace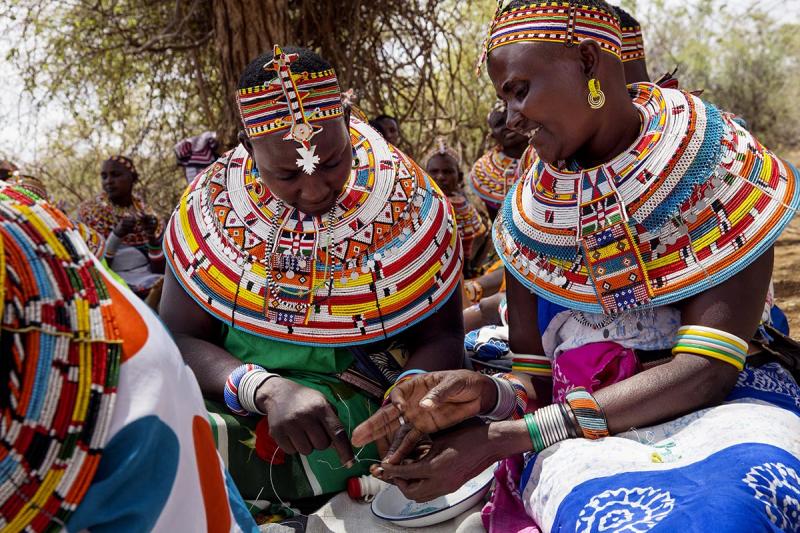 Margaret Lekaria and other women break in song and dance as we walk to their homes in Kalama Community Conservancy in Samburu County.
The women's faces beam with joy as they settle down, each picking their set of beads to continue preparing jewellery as we engage them in a conversation.
Ms Lekaria is delighted by the fact that she is now the breadwinner of her family after turning the cultural practice of beading into a business venture.
She is among the women who are working under the Northern Rangeland Trust (NRT) Trading's beading business – beadWORKs.
"Initially we used to sell chang'aa but despite fetching us some income it was a source of conflict in the family. NRT has empowered us through beadWORKS and even if they leave today, we have the skills and shall go on with the trade," she says.
NRT Trading beadWORKS Production Lead Beatrice Namunyak Lempaira says over 70,000 items were sold in domestic and international markets in 2017, fetching more than Sh24 million from which the women made Sh6 million. In 2016 they made Sh29 million from sales of the jewellery and paid women Sh7 million.
"I coordinate women in four counties to enable them take advantage of the market," Ms Lempaira says. NRT Trading sells the jewellery to clients in the US and Australia. Part of the proceeds is used to support conservation efforts. It is hard to imagine how happy these women are yet their husbands have no meaningful employment and spend days in the wild herding cattle.
But the community has vowed to rally behind conservation efforts, which are changing lives in the north.
Community conservancies operating under the umbrella of NRT are managing more than two million hectares of land and safeguarding wildlife ranging from elephant to grevy's zebras to rhinos.
NRT Chief Executive Officer Tom Lalampaa says the momentum behind the community's conservation efforts was something he could only dream of 20 years ago when he was manager of Westgate Community Conservancy.
"There was initially a notion that the conservancies were all about protecting wildlife. Conservation is still a key objective, but now there is much stronger focus on improving livelihoods and human welfare," Mr Lalampaa says. The conservancies are more than conservation, locals are using wildlife to generate capital needed to help communities improve their welfare and bring peace.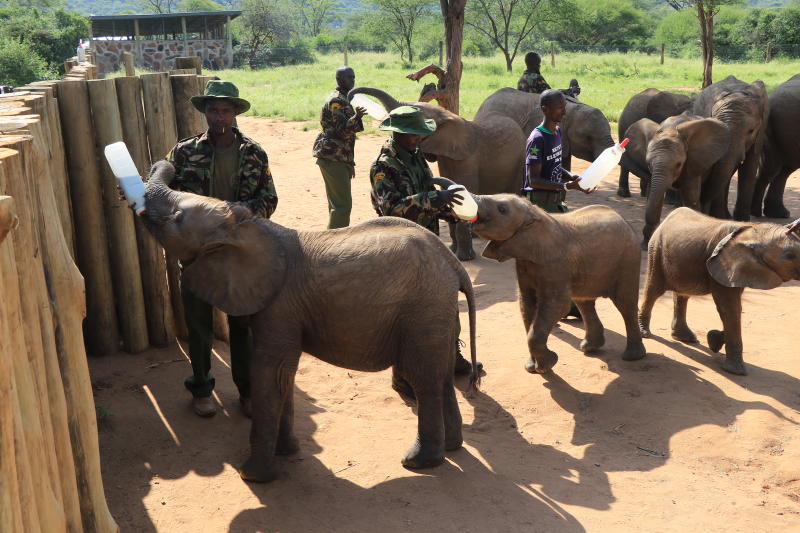 Investments, bursaries
With the help of NRT, community conservancies created more than 500 permanent jobs, generated millions of shillings of investments, brought much-needed services to remote areas and about 1,000 people have benefited from school and university bursaries.
Young people are getting jobs as rangers and administrators in the conservancies. Rangers are trained by the Kenya Wildlife Service (KWS) at Manyani Field Training School. Most conservancy rangers have been accorded Kenya Police Reservist status and provided with government weapons.
Il Ngwesi and Namunyak in Laikipia and Samburu counties, respectively were the first community conservancies to be established in northern Kenya. Before long, they were transforming the way land was managed and the welfare of pastroralists.
"Most of the people here feared that their land would be turned into a national park or a wildlife sanctuary and the cattle would be excluded. People began to care about wildlife because they saw that it could bring them income," says Tom Letiwa, the community coordinator of Namunyak Conservancy.
There are currently 35 NRT member conservancies covering 42,000 square kilometres of northern and coastal Kenya.
NRT member conservancies are protecting wildlife through anti-poaching, habitat management, conservation awareness, human-wildlife conflict mitigation, wildlife population monitoring and endangered species recovery programme.
Results from an aerial census conducted by the KWS and partners in November 2017 across the Laikipia-Isiolo-Samburu landscape showed a significant increase in reticulated giraffe, elephant and buffalo populations over the past five years.
In 2015, Sera became the first community conservancy in East Africa to establish a black rhino sanctuary in Samburu County. A collaboration between KWS, Lewa Wildlife Conservancy, the Sera community and NRT enabled 13 rhinos to be translocated to the 107-square-kilometre sanctuary from Nairobi and Nakuru national parks as well as Lewa Wildlife Conservancy. Unfortunately three of the rhinos died. After recording some births the rhino population has now increased to 15 in Sera Conservancy.
And Reteti is the first community-run elephant sanctuary in Africa that was established in August 2016. It is owned by Namunyak Community Conservancy. The Reteti team made up of locals aims to re-unite lost or abandoned elephant calves with their herds. Dorothy Sasha, an elephant keeper, says once the community rescues an elephant from a well or sites an abandoned one they call rangers who wait for 72 hours to see if the mother will be back for it before it is moved to the elephant sanctuary.
"Some elephants are not friendly after rescue from the wild and it takes time before they allow keepers to get close. For example, Shaba lost her mother to poachers and when she came to the sanctuary, she was very aggressive but eventually calmed down after adopting a calf," she says.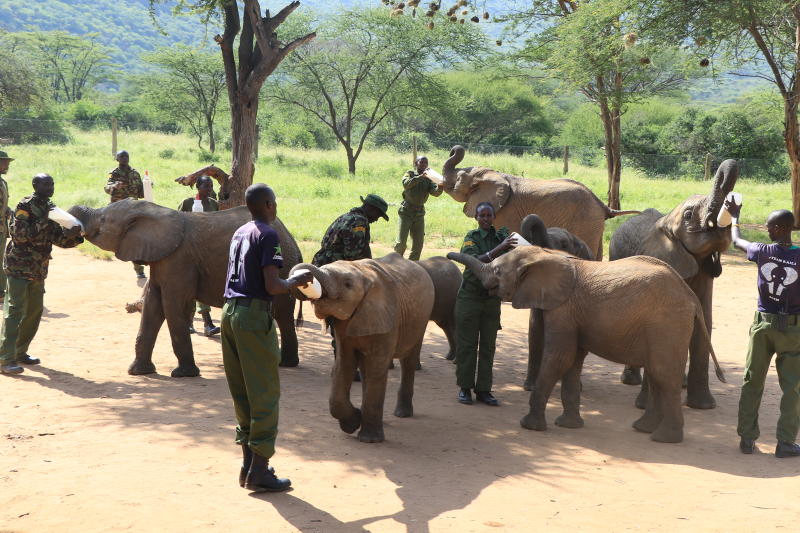 Abandoned elephants
Ms Sasha says the conservancy takes in elephants abandoned in the northern equator region as it is easier for them to unite with their original families once they are released in the wild.
Since 2016, the sanctuary has hosted 18 elephants and one orphaned rhino being cared for by the 35 staff.
Safari camps in the expansive Namunyak Conservancy, which encompasses the Mathews Range, raise about Sh18 million a year for the community, 60 per cent of which is spent on education, health and development.
"Right now, there are more than 14 young men from Westgate who are studying at university level and more than 26 in college. All are being supported by bursaries provided by Westgate Conservancy, using the money raised from tourism," says Mr Letiwa.
Each conservancy's commercial revenue is split in the ratio of 60:40, with 40 per cent going towards conservancy operating costs and 60 per cent constituting the conservancy's Community Fund – spent according to the community priorities such as education, health and water programmes.
The total amount generated for Conservancy Community Funds in 2017 was approximately Sh44 million. Communities prioritised education in Community Fund expenditure, with approximately Sh10 million invested in the sector. Sh9.5 million of this went towards bursaries benefiting 1,942 students.