Clerics, village elders accused of abetting schoolgirls rape in Isiolo County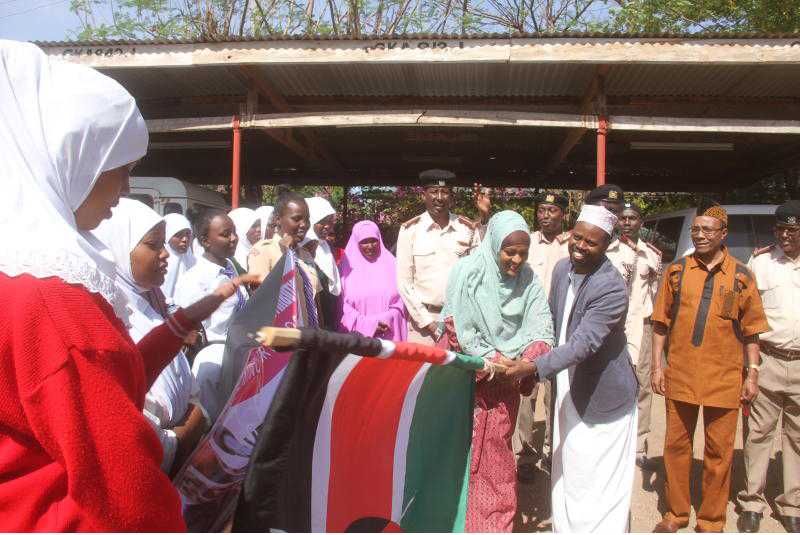 Isiolo Woman Representative Rehema Jaldesa has decried the high number of rape incidents in the county.
She cited an incident in which a 16-year-old girl was raped by an Imam at Kambi Garba area.
The cleric later took the girl to have an abortion.
When Jaldesa pushed to have the Imam arrested, village elders allegedly contributed money to reportedly bribe officers to release the man and drop the investigations.
She promised to ensure those guilty are arrested and charged.
Jaldesa spoke at the launch of a programme to distribute sanitary towels to schoolgirls in Isiolo County on Friday.
She added that rape cases involving schoolgirls have increased.
"Every time I try to intervene in rape cases I receive a lot of backlash and criticism. But that will not intimidate or stop me," she said.
The woman rep added that she has been threatened that she will not be re-elected if she continues with the campaign against rape.
In Biliqu area, a 13-year-old girl was raped by a 48-year-old man who impregnated her. When she gave birth, the man threw the baby in a pit latrine but it survived for four hours.
The police reportedly blamed the girl, saying she threw the baby in the latrine.
Jaldesa said it is sad that police officers and chiefs are part of plans to cover up for those attacking school girls and making them pregnant.
She said the county commissioner has issued a directive to arrest sexual predators.
In partnership with the national government, the legislator said she has started a campaign to donate sanitary towels in schools.