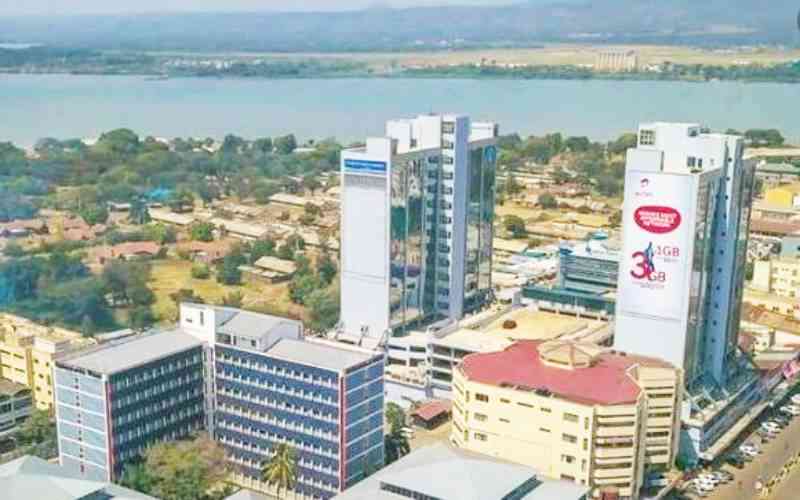 The United States Embassy in Kenya has said its earlier travel advisory to Kisumu wasn't meant to profile the area as violent as Kenya heads to the polls next week.
The embassy had, on Tuesday, August 2 issued a travel advisory to its citizens, warning of a high probability of election-related protests.
"Election-related demonstrations and rallies regularly take place in the run-up to the election and are likely to continue, at times blocking key intersections and causing traffic jams," the embassy spokesperson said on Wednesday about the "nature" of Kenya's elections.
"Demonstrations may occasionally be violent, requiring police intervention. Strikes and other protest activities related to economic conditions occur regularly," added the spokesperson.
The alert triggered uproar from a section of Kenyans, who accused the embassy of profiling Kisumu constituents.
As a result, Kisumu was trending at Position One on Twitter, with at least 10,100 tweets sent out under the tag.
The furore prompted the US Embassy to send a clarification Wednesday afternoon, indicating their earlier alert was not meant to profile Kisumu residents as violent.
The embassy said such alerts are issued world-over when democracies are going to the polls.
"Alerts of this nature to American citizens are common ahead of elections throughout the world, and the United States has no information to suggest the security situation in Kisumu, or in any other parts of Kenya, have been adversely affected by election preparations," the embassy said.
The embassy further said that Kisumu is a strategic city in its operations, hence the travel advisory.
"Kisumu hosts a significant number of US Embassy personnel and is a frequent travel destination for American citizens. The US Department of State has no greater responsibility than the safety and security of US citizens overseas and routinely issues Security Alerts surrounding elections, health conditions, and extreme weather, ensuring US citizens have information that helps inform travel plans," said the embassy.
Following the August 2 alert by the US Embassy, Kisumu governor Peter Anyang' Nyong'o allayed fears of chaos in the lead-up to the polls, saying Kisumu remains peaceful.
"On the travel advisory issued by the @USEmbassyKenya urging American citizens to avoid travelling to Kisumu, I want to assure those travelling to Kisumu that our people are very peaceful and looking forward to welcome you," he said on Twitter.