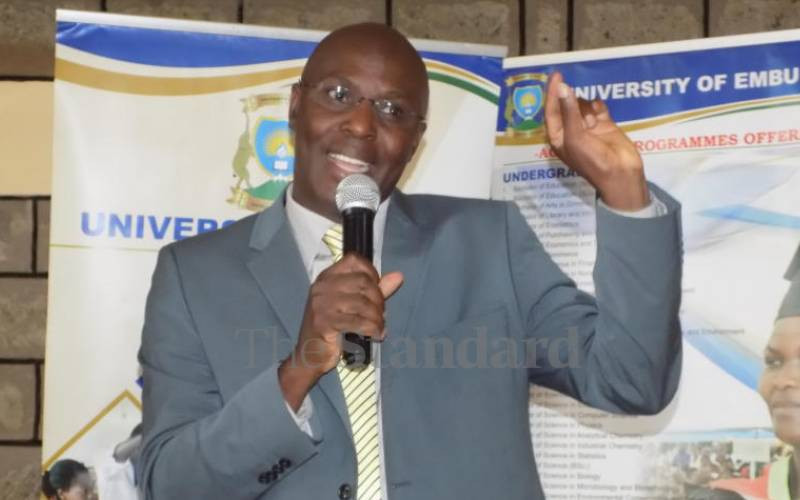 An old Swahili saying goes 'Hayawi hayawi huwa.' This translates to what seems impossible will finally come to pass. The long awaited World Kiswahili Language Day is here today.
The credit goes to the declaration by the 41st Session of the UNESCO member states in 2021 that declared July 7 every year the World Kiswahili Language Day. The world is welcoming the day with excitement and enthusiasm as Kiswahili had already cut a niche for itself in most international media houses including BBC, VoA, RFI, Radio China, Radio Tehran among others.
Kiswahili has also found a home as a language and as an area of study in many universities in Europe, US, Canada and Asia. Now Swahili is big globally.
In Africa, Kiswahili is the only African language which is official language of the African Union (AU). This is not a minor achievement, understanding that the rest have always been foreign languages like English, French, Arabic, Portuguese and German.
It is one of the most widely spoken languages in Africa and the most widely spoken in sub-Saharan Africa. Swahili is rated among the 10 most widely spoken languages in the globally, with more than 200 million speakers. It is one of the lingua franca in many countries within East, Central and Southern Africa as well as in the Middle East.
Popular language
Kiswahili is also one of the official languages, not only in AU, but also Southern African Development Community (SADC) and East African Community (EAC) and its countries led by Kenya, Uganda and recently Uganda.
It is, therefore, an indispensable tool in the achievement of the Sustainable Development Goals 2030 and in facilitating regional integration, particularly in the implementation of the African Continental Free Trade Agreement (ACFTA).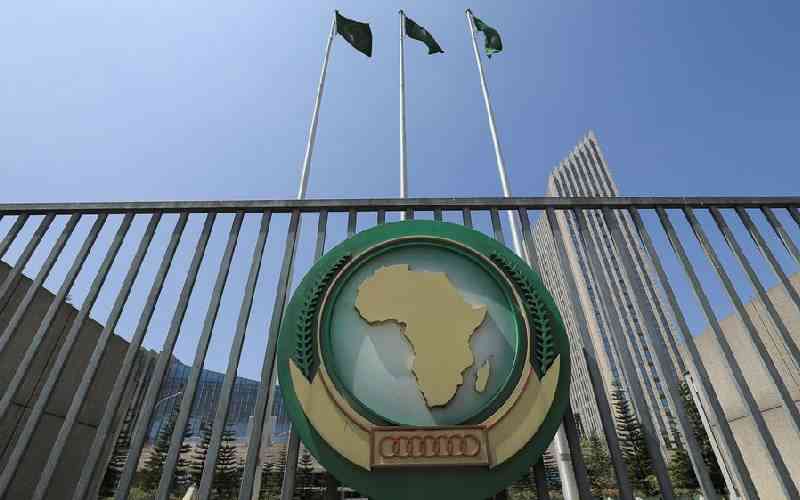 It can be remembered that in the 1950s, the United Nations established the Kiswahili language unit of United Nations Radio in New York, and today Kiswahili is the only African language within the Directorate of Global Communications at the United Nations.
Kenya is celebrating the day in diverse ways with universities and Kiswahili Associations holding virtual and physical meetings and processions separately. At the national level, Tourism and Wildlife CS Najib Balala led the National Steering Committee of Kiswahili Day 2022 Celebration in preparations which will be the centre of all celebrations.
Day's procession
The msafara (procession) will start from KICC at 10am to the National Museums of Kenya. Other partners include the University of Nairobi, The African Diaspora Year of Return and Connections, UNESCO-KCOM, and Ministry of Sports Culture and Heritage among others.
As the pomp and ceremony rents the air in appreciating a local language that has gained international recognition, what Kenya needs to operationalise is the National Kiswahili Council (Baraza la Kiswahili la Kenya- BAKIKE).
Naturally, lessons from the long-existing Tanzanian equivalent Baraza la Kiswahili la Taifa (BAKITA) will be crucial. Backed by our recognition of Kiswahili as national language and an official along English in our Constitution, Kenya is still ahead in the region in terms of legislative anchoring of the language.
It is BAKIKE or the Languages of Kenya Policy, which is at draft level that can lift the language from a cultural and academic product to a commercial product. Kenya needs to treat Kiswahili the way we treat other valuable exports or any other professional consultancy.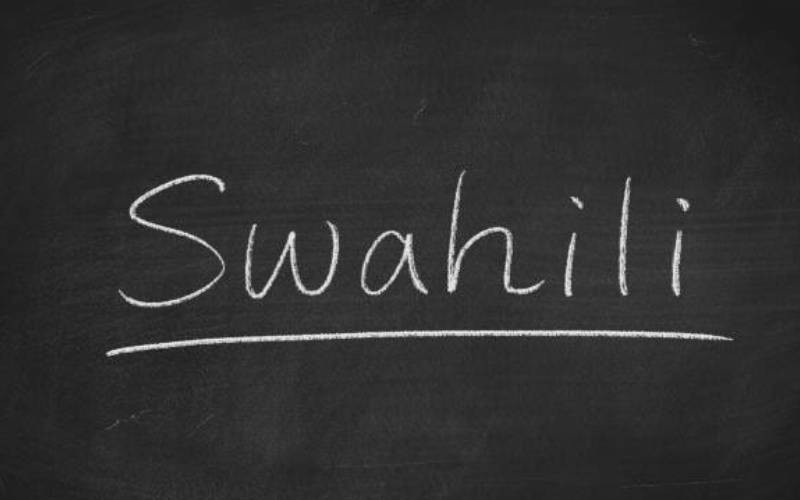 The second and the most crucial initiative that ministries dealing with Education, Tourism and Culture need to push is a national sensitisation through existing structures to midwife a national culture change. There is need for Kenyans, as is the case in Tanzania, to own up Swahili, love it and value it as an official language and as a beautiful cultural product to be embraced. Outfits like Brand Kenya cannot brand Kenya enough – the land of Hakuna Matata - without a touch of Swahili. We are the origin of Swahili.
We need to have a national structure to recognise heroes and experts who have moved Kiswahili to great heights. The likes of the late Prof Ken Walibora, Prof Sheikh Nabhany, Prof Mwenda Mukuthuria and the late Ahmed Nassir should be feted posthumously for their contributions. Their living equivalent should be awarded while still alive.
A case in point in the Lamu-born Ustadh Mahmud Abdikadir Mau, who is right now at the University of Bayreuth in Germany working of classical Swahili poems that are written in Arabic scripts. We have a few Kenyan poets who have such abilities and knowledge.
However, baby steps have been made and progress is noticeable. With the National Assembly and Senate standing orders translated into Swahili and debates conducted in the language on Thursdays, things can only be better. Now, county assemblies should follow suit and translate their standing orders and other official documents into Kiswahili. This is by all means, a good start.
-The writer is a Swahili Scholar, author, translation expert and a digital communication specialist. E-mail: [email protected]