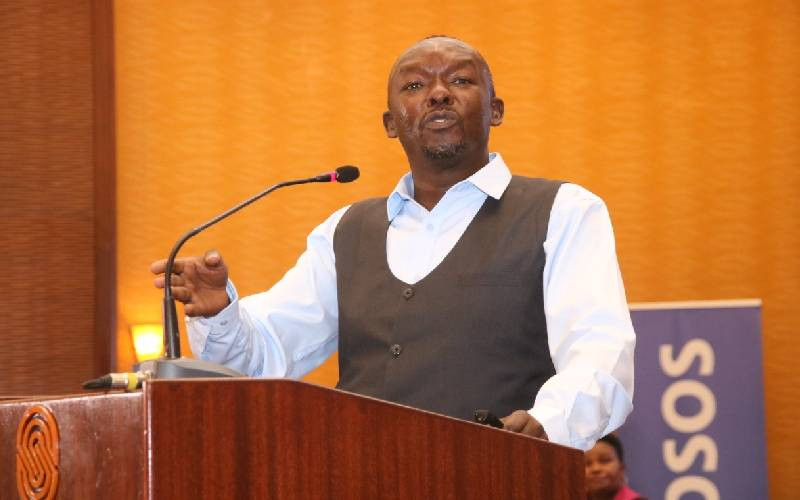 Radio has been ranked as the most consumed media outlet in Kenya, a report conducted by Ipsos has revealed.
The Kenya Media Establishment Survey conducted in 2022 shows radio is consumed by 27.3 million people out of 34 million surveyed.
It is followed by television at 25.5 million, Internet (16.1 million), and print with a consumption of 6.2 million.
Notably, internet usage has tripled from 13 per cent in 2015, to 46 per cent in 2022.
The survey was conducted between April 20, 2022, and May 20, 2022.
The sampling design was provided by the Kenya National Bureau of Standards (KNBS) with a target of 10,000 households which covered all 47 counties in Kenya.
"The last Establishment survey was in 2015 and it happened as the television digital migration was happening. The media industry has been in the dark on the actual happenings on the media scene since the digital migration," an excerpt of the document read in part.
The survey also indicates that the use of mobile phones, television, and internet grew phenomenally from 2015.
"TV declined in 2015 due to disconnections as a result of digital migration."
It further established that 80 per cent of Kenyans were listening to radio at least once a week while 74 per cent were watching television in the same duration.
The report also established that 95 per cent of Kenyan homes have at least one phone.
Additionally, mobile device ownership has increased from 79 per cent to 95 per cent. On the other hand, the growth of the smartphone has increased from 19 pc to 51 pc.
"The mobile screen is the greatest piece of technology causing the greatest disruption in this market and beyond so far."
Ipsos is a multinational market research and consulting firm with headquarters in Paris, France.