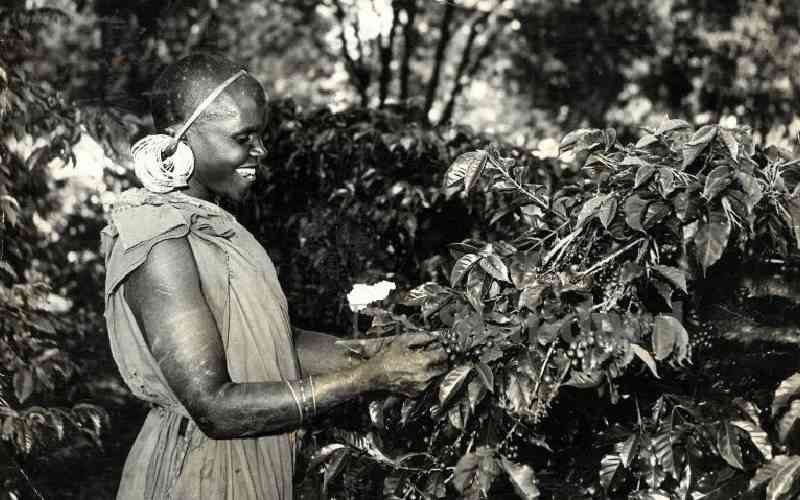 There was a time when it was legal for multinational companies to employ children to do back-breaking chores for as little as Sh1.80 per day.
This may sound like a pre-colonial arrangement, but 57 years ago Kenya's first government was okay with children slaving away for peanuts so that they could sustain the country's main foreign exchange earner, coffee.
But children were not the only victims of the skewed labour laws, for women were also discriminated against. After labouring from dawn to dusk, and exposure to the elements, a woman could only hope to take home Sh2.20, just 40 cents more than a child, while the men were paid Sh2.70.
This was not the only tribulation faced by women hired on permanent basis in the coffee sector. Female workers were entitled to maternity leave, and could take up to 90 days off, but without pay.
When the Kenya Plantation and Agricultural Workers Union went to court seeking better terms and services for its 30,000 permanently employed members, as well as 100,000 casual workers, Industrial Court President Saeed Cockar was sympathetic to their cause.
In his judgment delivered on December 20, 1965, Justice Cockar said women should be paid the same wages as men if they were doing the same kind of work.
But while the the judge enhanced the women's pay, as prayed for by the union, he still wasn't immune to gender bias after he awarded men a higher increase than women and children.
In his judgement, unskilled men were to enjoy an enhanced package of Sh100.50 per month, unskilled females were awarded Sh85 while children were to be paid Sh74.
Justice Cockar said he appreciated that the coffee sector was facing turbulent global prices, while the country was also reeling from effects of severe drought.
But the court observed that the Kenya Coffee Planters Association could not plead poverty because they had been enjoying relative good international prices for their precious commodity.
"The court is fully aware of the difficult period through which the coffee industry is passing due to the incidence of Coffee Berry Disease, drought, and the falling prices of coffee in the world market. This is most unfortunate but the court cannot reject the claimants' demands if it is satisfied that the workers in the coffee industry are being paid low wages.
"lt should be understood by the claimants that if they do not take immediate and urgent steps to extend the court's award to as many of the coffee employers as they can, they will not get much sympathy in future," said Justice Cockar.