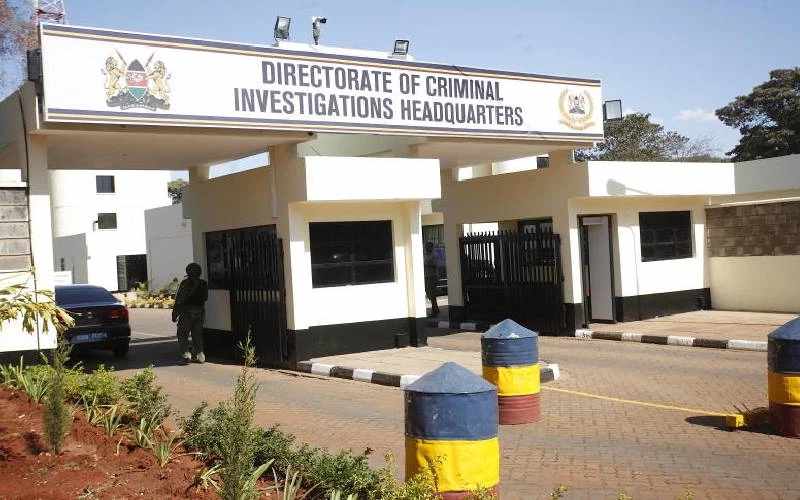 Applicants for the Police Clearance Certificate (Certificate of Good Conduct) that were scheduled to have their fingerprints taken at the Directorate of Criminal Investigations, DCI Headquarters Monday, June 13, will not be served.
DCI Boss George Kinoti says the premises will remain out of bounds to pave way for the launch of a National Forensic Laboratory that will be launched by President Uhuru Kenyatta marking another milestone in efforts to solve pending criminal cases.
"The premises shall remain out of bounds due to a significant national event. Consequently, arrangements have been made to have the applicants visit any Huduma Centre within Nairobi City and have their fingerprints taken. Any inconvenience caused is deeply regretted". He said in a statement.
He termed the launch of the forensic lab as a game-changer in investigations carried out by DCI adding that it will outwit criminals who have proven to be smart by carefully planning and executing crimes and managing to evade detection and the criminal justice processes.
Sources privy to the launch say that the laboratory holds equipment work Sh2 billion with an aim to boost the war on crime.
"It will now be possible for the sleuths to conduct toxicological tests that were previously done in either Europe or Johannesburg. Expect all police stations to have digitized Occurrence Books that will pave way for cases to be followed and monitored by supervisors at different levels from anywhere." The source who spoke on condition of anonymity said considering protocol issues.
Early 2021, the German government donated Sh27 million worth of equipment including; laptops, photography and videography cameras, and specialised crime scene investigation kits to the DCI to enhance its operations.
It is during the same period that the government allocated Sh335 million for equipping the lab that now has various departments that deal with; ballistics, malware analysis, economic crimes, computer forensics, mobile device forensics, and network forensics and bio-chemistry sections.