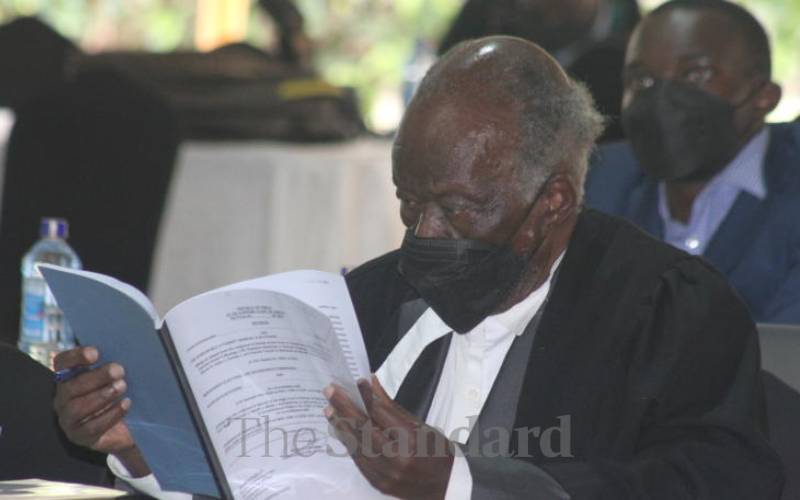 A civil society group has reignited the battle over the Building Bridges Initiative (BBI) to amend the Constitution by moving to East Africa Court of Justice.
Kituo Cha Sheria is challenging part of the Supreme Court judgement on the BBI which declared that the basic structure principle limiting the power to amend the Constitution is not applicable to Kenya.
Through lawyers John Khaminwa and John Mwariri, the lobby wants the regional court based in Arusha, Tanzania, to overturn the findings by the apex court on grounds that the judges failed to respect the will of the people.
"The Supreme Court failed to uphold good governance, democracy, the rule of law and human and people's rights in failing to appreciate that the basic structure of the Constitution could only be altered through the primary constituent power," said Mwariri.
According to the lawyer, failure by the apex court to uphold the basic structure principle has breached the East Africa Community Treaty which obligates the member states to respect people's rights and set good example for the other countries.
The basic structure principle was one of the hottest contested issues during the battle for the BBI constitutional amendment process championed by President Uhuru Kenyatta and former Prime Minister Raila Odinga.
High Court judges Joel Ngugi, George Odunga, Jairus Ngaah, Chacha Mwita and Teresia Matheka ruled that the basic structure doctrine was applicable in Kenya and limits the power to amend the Constitution.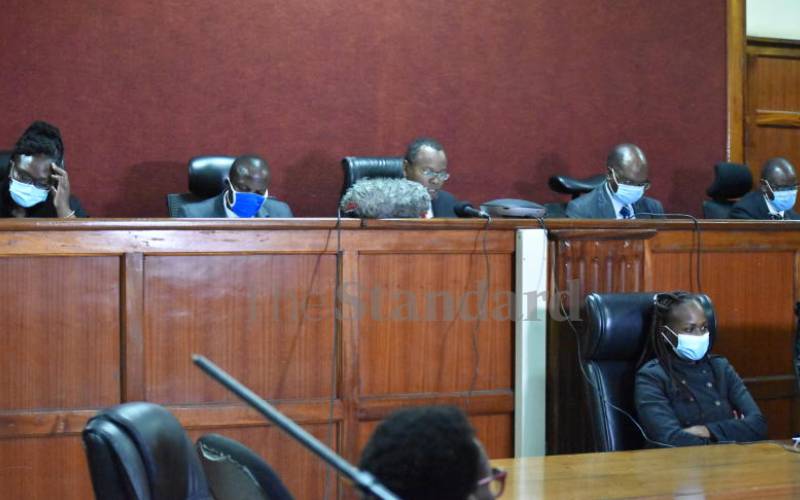 The judges ruled that the Constitution can only be amended through four sequential process namely civic education, public participation and collation of views, constituent assembly debate, and a referendum.
The High Court's findings were upheld by appellate court judges Daniel Musinga, Roseline Nambuye, Hannah Okwengu, Patrick Kiage, Gatembu Kairu, Fatuma Sichale and Francis Tuiyot who declared that the four sequential processes must be followed.
However at the Supreme Court, six out of the seven judges ruled that the Constitution has no basic structure and any provision can be amended.
Chief Justice Martha Koome, her deputy Philomena Mwilu and judges Smokin Wanjala, Njoki Ndungu, Isaac Lenaola and William Ouko argued that the basic structure principle is not applicable to Kenya and that the four sequential steps are not mandatory to amend the Constitution.
According to the Supreme Court, both the High Court and Court of Appeal were wrong in importing foreign precedents to make it impossible to amend the Constitution.
The lobby says the Supreme Court opened the way for mutilating the Constitution by removing the hurdle imposed by the other courts.
"Our petition is based on the acts and omissions of the Supreme Court to abide by its commitments to the fundamental and operational principles of the East Africa Community, specifically the principles of good governance, democracy and the rule of law," said Mwariri.
They want the regional court to overturn the Supreme Court finding on the basic structure principle.
Download the BBI Judgement by all seven Judges - Civil Appeal No. E291 of 2021