Court to visit murder scene as trial traces Maribe, Jowie movements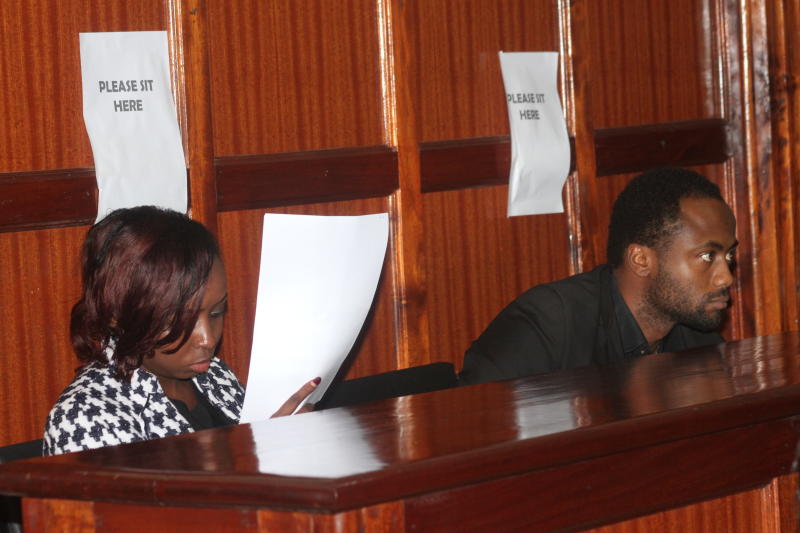 A judge will visit the house of the late Monica Kimani to get a clear picture of the scene of crime.
Lady Justice Grace Nzioka will also visit the former house of journalist Jacqueline Maribe at the Royal Park Estate in Lang'ata. This is where Maribe stayed with her then-boyfriend Joseph Irungu alias Jowie.
Maribe and Irungu are facing trial over the murder of Kimani on the night of September 19, 2018, at the Lamuria Gardens along the Dennis Pritt Road in Kileleshwa, Nairobi.
"I will allow the application to visit the two scenes to understand the allegations and testimonies made in court. This will, however, be done when the investigating officer testifies and concludes the prosecution's case," said Justice Nzioka.
At the same time, Justice Nzioka declined to expunge the evidence by an investigator attached to Safaricom Ltd, who tracked Irungu's movements on the day he is alleged to have murdered.
Irungu had, through his lawyer Prof Hassan Nandwa, asked the court to expunge the evidence of Mr Jonathan Limo on account that he was incompetent to answer questions relating to tracking of phone calls.
"The fact that the witness is not able to answer questions is not an issue that can make the court to expunge his evidence and documents from the records. That issue can only be a subject for the defence to submit on once the prosecution has closed its case," she ruled.
Mr Limo was for the second day testifying on the movement of the two suspects following a request by detectives from the Directorate of Criminal Investigations.
Asked by lawyer Katwa Kigen, who is representing Maribe, if he could locate the exact location the suspects were on the night Ms Kimani was killed, Mr Limo told the court that he did not capture the coverage of transmission masts and the areas they were.
He added that he was not requested to do an analysis of the phone data records, but other investigating officers had indicated in their report that Maribe was within the area of the incident and switched her phone at around 10.45pm.
"The last date for Maribe's phone was captured at around 10.23pm on September 19 2018, which was the date of the murder. The phone data does not, however, show her location," said Mr Limo.
He confirmed that the former news anchor's phone signals on that day were last detected at Dennis Pritt Road, which was about 40 minutes before the time Ms Kimani was allegedly killed.
Justice Nzioka adjourned the hearing to June 13 to allow the prosecution to present the last two witnesses, a cyber crimes officer and the investigating officer.