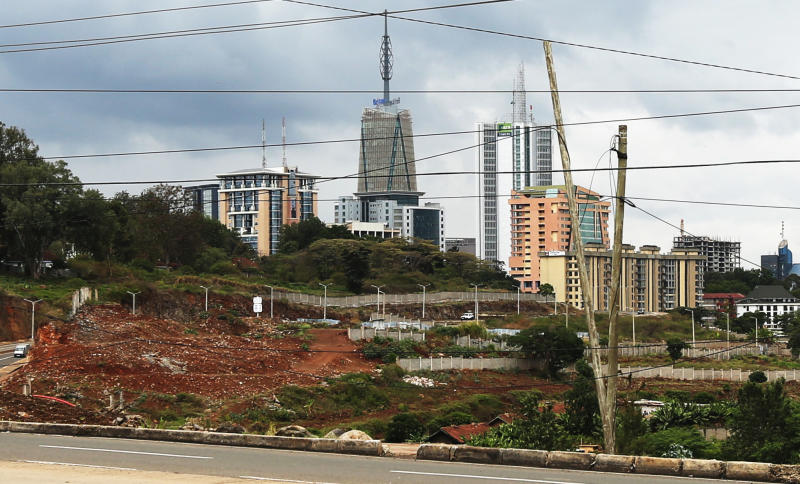 The construction sector grew by 6.6 per cent in 2021 as the roads sub-sector received "a significant boost" from Public-Private Partnerships (PPPs).
The length of paved superhighways, international trunk roads and national roads increased from 11,000 kilometres as of mid-year 2020 to 11, 100 kilometres as of June 30, 2021, the Economic Survey 2022 indicates.
"Consequently, the total length of paved roads increased by 2.3 per cent to 21, 800 kilometres. The National Government expenditure on roads is expected to increase by 6.1 per cent, from Sh195.3 billion in 2020/21 to Sh207.2 billion in 2021/22," says the report released yesterday.
During the review period, employment in the sector increased, with private employment rising by 2.3 per cent to 217,300 employees.
Public employment in the sector also increased to 9,200 employees from 9,100, according to the report.
Credit advanced to the construction and real estate sectors by commercial banks went up from Sh526.5 billion in 2020 to Sh531.5 billion in 2021.
This was as the economy opened up and lenders started to advance loans to different industries.
In the year under review, the government completed 431 housing units at an estimated cost of Sh741.3 million as part of the affordable housing project, which is one of the government's Big Four agenda.
The houses are being developed under the State Department for Housing. The government aims to develop half a million houses.
"As of December 2021, there were 3,480 housing units under construction by the State Department for Housing with an estimated cost of 6.9 billion," the report noted.
The value of buildings completed in Nairobi County decreased by 11.9 per cent to Sh88.1 billion in 2021, with building plans approved by the county declining from Sh153.6 billion in 2020 to Sh102.9 billion in 2021.
The number of completed buildings within Nairobi declined to 13,350 from 16, 248 in 2020. For both public residential and private buildings completed, 2020 posted the highest numbers.
Last year saw the highest cement consumption of any year in the last five years, with 9.098 million tonnes of cement used over the period.
Several multi-billion-shilling road works, which were in progress as of December 2021, received their fair share of funding.
A few of them, including the Nairobi Expressway, Mombasa Kwa Jomvu Road, Nyaru to Iten, Link Road to Lamu Port, Kigoro-Gesure-Itibo-Masongo Roads and Busia to MAlaba roads, were nearing completion as of December.
Six Metre Gauge Railway (MGR) lines were also under rehabilitation in the year, with over 1014.5 kilometres of railway lines either being constructed or undergoing rehabilitation.